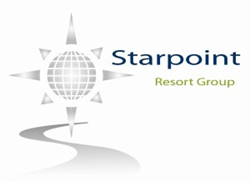 Las Vegas (PRWEB) March 04, 2015
Starpoint Resort Group knows that some of the biggest and brightest attractions on The Strip are the stunning luxury hotels that call Las Vegas their home. These hotels are fanatic for every Las Vegas traveler, because even those who do not choose to stay at these hotels can visit to enjoy some of the extraordinary entertainment options that they provide. On an upcoming Las Vegas vacation, travelers should especially consider heading to the Bellagio where they can participate in a special limited time arts event.
This year, the Bellagio Gallery of Fine Art is holding a fantastic exhibit of Faberge pieces in the show, "Faberge Revealed." Visiting the showcase is a one of a kind opportunity to see some stunning jeweled pieces from this famous designer up close. However, the fun doesn't stop there reveals Starpoint Resort Group, because on the second Wednesday of every month this year, travelers will be able to enjoy a limited time event that takes the beauty of the art being displayed at the Bellagio Gallery of Fine Art and pairs it with the fun of a wine tasting.
The Perfect Pairing is a show that visitors can enjoy at the Bellagio regularly, but the show varies depending on the pieces being showcased at the hotel. Past events have carefully paired different art exhibits with everything from beer and tequila to Champaign, and now, while the Faberge exhibit is being held at the Bellagio, those who attend the Perfect Pairing event will be able to appreciate fantastic wines from the Bellagio's cellar, hand picked by Jason Smith, the Director of Wine at the Bellagio.
The wine tasting will include a look at the artwork, as well as an interactive discussion with Smith, and Tarissa Tiberti, the Bellagio Gallery of Fine Art Director. This is sure to be an evening of breathtaking art, decadent wine, and stimulating conversation says Starpoint Resort Group. The event is held from 5 to 7 pm and admittance is $34 for members and $42 for non-members.
Starpoint Resort Group knows that Las Vegas is such a well-loved destination because it speaks to each and every traveler in some way, from those who love thrills, to those who seek the company of fine artists. Travelers who want to appreciate the best that Las Vegas has to offer are highly encouraged to consider this exhilarating Bellagio event, or to see the "Faberge Revealed" exhibit on their next visit to appreciate some truly masterful pieces. For more information on planning an upcoming getaway to Sin City visit http://starpointresortgroup.com/.
###
Phone: (866) 654-3247
Email: info(at)StarpointResortGroup(dot)com