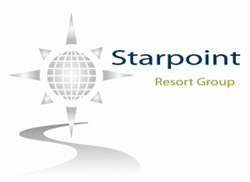 Las Vegas (PRWEB) April 23, 2015
Travelers who love entertainment will find themselves in Heaven whenever they choose to make their way to Las Vegas. This is one of the world's top destinations for shows and other great entertainment like tours, theme parks, and casinos. Starpoint Resort Group knows that with this vast array of entertainment for travelers of all ages, any vacation to Las Vegas can be exciting, unique and new. Even when a traveler plans a busy vacation they will still have plenty to do on the next visit. For those who are coming to Las Vegas in early May, there are also a number of great limited time events and attractions in the city and the nearby area that can be added to a vacation to make it very unique.
One great family attraction that can be enjoyed by those who are staying in Las Vegas with Starpoint Resort Group is the Arts Festival of Henderson. Just outside of Las Vegas, Henderson gives Sin City a run for its money with a number of great events, fairs, and festivals that the whole family can enjoy. One of these great events, the Art Festival of Henderson, will take place in the Henderson Events Plaza on May 9th and 10th this year.
Those who are going to enjoy this event in May will find that it has a lot to offer travelers of any age. The event celebrates art in a number of ways and showcases everything from fine art and crafts to fashion and interior design pieces. Every art lover will find something at this festival that speaks to him or her, whether it is a homemade craft, a clothing item, or one of the chalk art creations that will also be featured. Some of these pieces are for sale while others are simply displayed to be viewed and appreciated by the attendees.
In addition to the many arts and crafts that the event will feature, there will also be live entertainment and chances to score some great treats at the food booths. Kids are of course welcome and can find a little extra fun with activities designed just for them at the kids' corner. Because of the vast variety of activities at this festival, it is the perfect choice for a large party that is on vacation in Las Vegas together, or for families who are staying on The Strip and want to find a family friendly event says Starpoint Resort Group. Parking and admission to the event will both be free.
A Las Vegas getaway would not be complete without adding a few great events to the itinerary. This festival will perfectly fit the bill for many eager Las Vegas visitors. Visit http://starpointresortgroup.com/ for more information for planning a Las Vegas getaway.
###
Phone: (866) 654-3247
Email: info(at)StarpointResortGroup(dot)com
Press release distributed by JW Maxx Solutions, a leader in content management solutions.