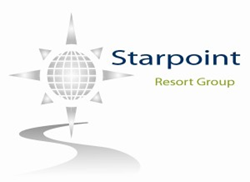 Las Vegas (PRWEB) June 17, 2015
Families should be able to appreciate the time that they have away from home together, and one of the best destinations for them to be able to do just that is Las Vegas. As they come to this thrilling city this summer, families will be able to enjoy a number of extraordinary options from special 4th of July parties to family tours and attractions that are available year round on the Strip. Here, Starpoint Resort Group would like to help families who come to the area to enjoy their summer vacations by finding ways to spend their time in Las Vegas. Here, it reviews several of the most spectacular attractions, activities, and events for families in the area this July.
1. Caesars Palace Fireworks: On the 4th of July families want to enjoy spectacular fireworks displays, and they are in for a treat when they enjoy these in Las Vegas. Starpoint Resort Group says that there are often other firework shows in Las Vegas but this show is one of the most popular and many individuals line up along the Strip to see the display, or go to nearby venues to get seating for the event. Kids of all ages and even adults will be thrilled by this display when they are in Las Vegas for the holiday.
2. Museums: For those who want to enjoy some learning with their families while they are all vacationing on the Strip, Starpoint Resort Group recommends that they head to some of the local family oriented museums. For example, the Discovery Children's Museum is a great choice. This museum has several different kid friendly exhibits that explore a variety of areas such as health, inventions, and art.
3. Big Apple Coaster: There are several thrilling roller coasters and other fun filled attractions in Las Vegas that kids are sure to enjoy. Starpoint Resort Group recommends this New York themed ride at New York-New York. Here kids and their parents will get to gaze down on lights of Las Vegas while riding in a Big Apple inspired taxi cab. Families will love this ride and all of its thrills, dips, and spins, and it is a highly recommended attraction for families in Las Vegas to take advantage of.
For travelers to have the vacation of their dreams, they need to have a knowledgeable travel expert to help them plan the perfect trip. This is where Starpoint Resort Group comes in. Starpoint Resort Group is a beloved travel provider, with an expert team devoted to customer service. This team can help individuals find luxurious resort stays in beautiful destinations all over the word, making the perfect vacation easier than ever to attain. To learn more about planning a trip with Starpoint Resort Group visit http://www.starpointresortgroup.com.
###
Phone: (866) 654-3247
Email: info(at)StarpointResortGroup(dot)com
Press release distributed by JW Maxx Solutions, a leader in content management solutions and part of a family of companies that includes Enterate Ahora.