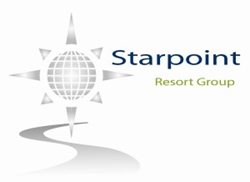 Las Vegas (PRWEB) October 09, 2015
Las Vegas provides entertainment for all ages and preferences, and this October is no exception. Starpoint Resort Group recommends these award winning shows and encourages travelers to try something new. Thrill seekers may enjoy Ka, a Cirque de Soleil original piece. Music lovers will be amazed by the believable impersonators and the gory musical Evil Dead will scare even the bravest audience member.
1. Ka – Ka shows the coming of age story of young man and woman as they encounter love and conflict. Ka is the fire that can unite or separate, destroy or illuminate. This is one of Cirque's most technologically advanced shows, and definitely more well known for its straightforward story, instead of the abstract themes the other shows follow. Stellar costume design adds an incredible twist to this Cirque creation. With over 80 artists from the around the world, Ka is definitely a show to be seen, and it has been playing at the MGM Grand since its premier in 2004.
2. Legends in Concert - Flamingo Casino & Hotel is host to Legends in Concert, a good example of a show with impersonators. Voted the Best Tribute Show in Las Vegas, and celebrating its 32nd year, this production entertains fans of all ages. The legend look-alikes perform live, using their natural voices, and are accompanied by a live band and exceptional back-up singers and dancers. Starpoint Resort Group knows that scheduled look-alike performers for October include Taylor Swift, Madonna, Frank Sinatra, and Elvis. Grab some dinner at one of the Flamingo's many restaurants and then settle in for a great, 75 minute show.
3. Evil Dead – The Musical 4D. The V Theater at the Planet Hollywood Resort & Casino presents a fantastic show that mixes humor with horror. Follow the grisly story of five college students who unleash an evil force which turns all five into demons. Chainsaws, blood, dismemberment, and bad jokes are all set to music in this critically-acclaimed wonder of the cult classic film trilogy. Regular attendees are known to shout out the lines with the cast and even interact with them throughout the show. This show is for everyone who enjoys a good laugh and having fun.
Starpoint Resort Group is putting together information on all the best October happenings in Sin City. For more information on these great events and assistance with other travel planning needs, contact Starpoint Resort Group today.
http://starpointresortgroup.com.
###
Phone: (866) 654-3247
Email: info(at)StarpointResortGroup(dot)com
Press release distributed by JW Maxx Solutions, a leader in content management solutions and part of a family of companies that includes Enterate Ahora.