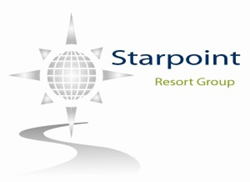 Las Vegas (PRWEB) March 09, 2015
When travelers start planning their spring trips to Las Vegas this year, Starpoint Resort Group wants to make sure that they consider all the many ways that they can enhance their vacation with spectacular limited time events that play to their hobbies, and interests. Travelers can find something that will draw them in when they head to Las Vegas because it is a destination that always offers amazing entertainment. For those who are going to Las Vegas in the spring and love crafting and fine arts, there are three great shows that they are sure to love. Here, Starpoint Resort Group shares information on these events so that visitors can find the perfect one for them.
1. Glass Craft and Bead Expo: Those who want to see the latest and greatest in the world of fine glass beads must attend this event. Here, attendees can find unique items for their craft collections. The event will be held at the South Point Hotel Casino and Spa from April 8th to the 12th. The entrance fee is $15 with a special discount for military members.
2. Steve Powers Spring Craft Festival: Starpoint Resort Group says that this is another fanatic event for crafters. Held at the Cashman Center on the 10th, 11th, and 12th of April, craft lovers can visit it instead of or in addition to the Glass Craft and Bead Expo when they are in Las Vegas in April. There will be a number of exhibitors who have brought hand crafted wares as well as fine art pieces to show and sell. During this event, there will also be live entertainment and lots of great food for attendees to try. Those who want to attend the event can call for show times and ticket prices.
3. Boulder City Fine Arts Festival: If arts lovers miss the two crafting events, or want a chance to see more fine art, Starpoint Resort Group says that they can come to Las Vegas later in the month to enjoy another special arts event. During the Boulder City Fine Arts Festival, a number of vendors will be in attendance to show off their amazing art pieces. As attendees travel through the event and view some beautiful pieces they can also enjoy some great food as well. The event will be held at the Bicentennial Park on the 18th and 19th of April from 10 am and 5 pm and is free to enjoy.
Crafters, fine art lovers and those who just want to spend a great day out enjoying some amazing craftsmanship will truly love attending one of these great art shows and expos. These are just a few of the amazing spring events that Las Vegas will be hosting this year, and Starpoint Resort Group wants to ensure that visitors will be able to appreciate them when they visit this year. Visit http://starpointresortgroup.com/ for more information.
###
Phone: (866) 654-3247
Email: info(at)StarpointResortGroup(dot)com