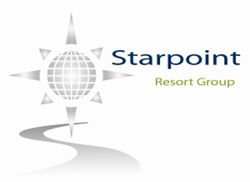 Las Vegas (PRWEB) March 19, 2015
When a traveler visits Las Vegas, they want to make sure that they check out the amazing events that are going on in the area. Monthly events should always be high on a Las Vegas wish list as they can offer unique opportunities to those who visit. Additionally, they must be at the top of an itinerary because they will only be around for a short time and if they are not taken advantage of quickly, they will be missed. Starpoint Resort Group wants to make sure that visitors in Las Vegas see the best that the city has to offer, so it shares information on two great limited time events that must be enjoyed by travelers this year.
Appreciate Art: The First Friday Art Celebration at the Arts Factory is one great choice for those who are coming to Las Vegas says Starpoint Resort Group. On the first Friday of each month, the Arts Factory opens up for this special free event where locals and visitors can come and appreciate a number of fantastic art pieces. The pieces on display are made from a variety of different mediums including ceramic, mixed media, textiles, jewelry, paints, and photography. This First Friday celebration is available each month, but it can only be enjoyed on one night of the month, so those who want to take advantage of it must plan carefully. The event runs from 6 to 11 pm and inspires a number of street performers and artists to join in on the fun by presenting their wares as well. Local shopping and dining venues in the area will also be featured.
Perfect Pairing: Another great ongoing event this year is the Perfect Pairing series at the Bellagio Gallery of Fine Art. On the second Wednesday of each month, art lovers gather at this event from 5 to 7pm for a night of art and lively discussion. At these events they will also be given specially chosen wine, spirits, and cocktails that have been expertly paired with the pieces that are being featured at the Gallery during the time of the event. These events will be held monthly until December of this year says Starpoint Resort Group, so it is essential that visitors plan to catch this event. Tickets will be $42 for non-members and $34 for members.
These two monthly events can only be enjoyed one day each month. For those who can catch them, they will add a little extra something to any Vegas experience. Visit http://starpointresortgroup.com/ to learn more about planning a great upcoming Vegas trip.
Phone: (866) 654-3247
Email: info(at)StarpointResortGroup(dot)com