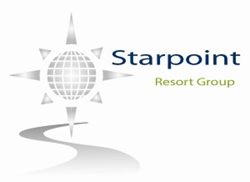 Las Vegas (PRWEB) April 02, 2015
When Las Vegas travelers get to The Strip, they have all the makings of an amazing vacation readily available to them. From thrill rides to culinary tourism, the entertainment available in Las Vegas is varied to fit a variety of interests. There is a little something for any traveler who comes to the city for their vacations, no matter their age, or even their budget. In fact, even for travelers who need to stay under budget when they go to Vegas can find fantastic deals for some of the best shows found on The Strip. Here, Starpoint Resort Group discusses the best limited time entertainment deals that travelers should be sure to take advantage of before it is too late.
1. Le Reve - The Dream: This is one of the most stunning acrobatic shows on the strip and many travelers have been enchanted by the show after they saw it at the Wynn Las Vegas on their recent trips. Between now and June those who want to see this heart stopping show but are on a budget can cash in on a special deal. This limited time deal combines this amazing performance with a trip to The Buffet at Wynn Las Vegas for one great price. Starpoint Resort Group knows that dinner and a show was never so much fun as it will be with this deal.
2. Blue Man Group: Starpoint Resort Group knows that this show is a Las Vegas classic. The Blue Man Group is always a great choice for those who are headed to Las Vegas and want some tried and true lively entertainment. Between now and April 5th, these visitors can experience this great performance without overspending. Those who book before the 5th of April will be able to get their tickets at a $41.50 discount per ticket.
3. David Copperfield: Magic shows are a favorite in Las Vegas, and there are a number of great options on The Strip. However, one truly magnificent performer that many clamor to see is David Copperfield who brings his mysterious ways to the MGM Grand each week. Starpoint Resort Group reveals that those who book tickets to a performance before April 6th can get $22 off on their tickets and enjoy the unforgettable show at a great discount.
Starpoint Resort Group knows that travelers in Las Vegas have a lot to get excited about when their explore the many entertainment options. When they cash in on these limited time deals, they can also appreciate a great price. Those who want to start planning their next amazing trip to Las Vegas cab do so by going to http://starpointresortgroup.com/.
###
Phone: (866) 654-3247
Email: info(at)StarpointResortGroup(dot)com
Press release distributed by JW Maxx Solutions, a leader in online reputation management.