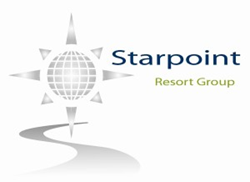 Las Vegas (PRWEB) April 17, 2015
Starpoint Resort Group a trusted resource in the travel industry, offering all those who are planning their next vacation sound advice about how to make their next trip their best one yet. Travelers who are hoping to have an amazing vacation this spring that is both full of amazing attractions yet will remain affordable for the whole family will enjoy visiting the city of Las Vegas. There are so many things to do that travelers will want to keep coming back again and again to see and do it all. Some of Starpoint Resort Group's recommendations follow, so for a good time, be sure to check out any of these exciting events that showcase the arts, culture and love for music that Vegas offers.
Travelers who are hoping to enjoy a connection to art while visiting this stunning city will appreciate visiting the Bellagio Gallery of Fine Art. The current exhibit highlights some world-renowned and iconic pieces that many have heard of but never seen up close. Some of the world's most decadent and rare Faberge eggs can be seen at Faberge Revealed: Jeweler to the Czars. The story behind the creator, the famous Alexander III and his son, Nicholas II is showcased throughout the exhibit. A fascinating collection of their belongings includes golden cigarette cases, jeweled brooches and all of the ornate picture frames and home furnishings visitors will want to see. This truly is a must see exhibit, and something every traveler will enjoy. This event runs up until May 25th, 2015, so there is still plenty of time for travelers to plan a trip in order to check it out.
The end of April and beginning of May are the perfect time to visit for all those who love music. Some upcoming shows that travelers might want to check out include famous DJ and performer David Guetta, who will be at XS Nightclub located at Encore on April 25th. 80s music fans will want to check out the upcoming Foreigner concert, which is also on April 25th at the Star of the Desert Arena. And last but not least, Nightwish will be at the House of Blues on April 30th.
There is always something for everyone to enjoy in Las Vegas. For more information and to start planning a vacation today, find Starpoint Resort Group online at http://starpointresortgroup.com/
###
Phone: (866) 654-3247
Email: info(at)StarpointResortGroup(dot)com
Press release distributed by JW Maxx Solutions, a leader in content management solutions.