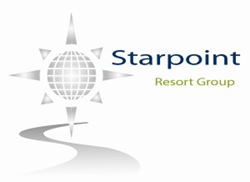 Las Vegas (PRWEB) April 21, 2015
Starpoint Resort Group knows that Las Vegas is truly one of the best places in the world to experience variety. From entertainment to dining to accommodations, every aspect of a Las Vegas vacation offers endless choices. Thrill seekers have access not only to roller coasters and other theme park attractions, but also to skydiving and exotic car racing as well. Even the luxury hotels in Sin City each offer a unique experience to those who visit their attractions, stages, restaurants, and casinos. Starpoint Resort Group also shares that the special events in Las Vegas are equally diverse, and recommends that travelers who will be in Las Vegas this May take advantage of a great food festival being held in the area.
The 36th Annual San Gennaro Feast will take place from the 6th to the 10th of May and will feature an array of mouth watering eats for the enjoyment of those who attend. Held in the honor of Saint Gennaro, this event is aimed at families and endeavors to offer an array of tasty Italian treats from different vendors. Starpoint Resort Group knows that these dishes will keep bellies full and still make attendees wish for more.
In addition to the food, there will be many other chances for every attendee to have extra fun. There will be carnival rides and games for kids and adults to enjoy together, making this festival an ideal choice for families who have come to Las Vegas to enjoy all that it has to offer them and their kids. There will also be acts on the main festival stage held once an hour for the enjoyment of the attendees. Starpoint Resort Group would like to add that this is one of the best-loved food festivals in Las Vegas and it is highly anticipated by locals and visitors alike. Anyone who visits this May should be sure that they make the time to attend at least one day of the festival.
Event hours are from 5pm to 11pm on the 6th and 7th, from 5pm until midnight on the 8th, and from noon to midnight on the 9th and 10th. Tickets to the event are $9 but there is a special discount of $8 for military members and seniors. Fun for the whole family, this event will be the perfect addition to any Las Vegas vacation this May, especially for all the foodies and families who are headed to Sin City.
To learn more about taking a vacation with Starpoint Resort Group this year and seeing the best of Las Vegas, visit http://starpointresortgroup.com/.
###
Phone: (866) 654-3247
Email: info(at)StarpointResortGroup(dot)com
Press release distributed by JW Maxx Solutions, a leader in content management solutions.