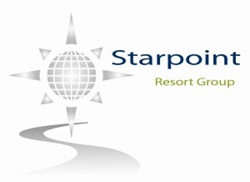 Las Vegas (PRWEB) May 12, 2015
There is truly never a bad time of year to travel to Las Vegas. From the winter holidays to the summer months, there is something to do in this destination year round, making it the perfect getaway spot for travelers who are looking for a great break, fantastic entertainment, and the vacation of a lifetime. During the upcoming months, travelers are recommended by Starpoint Resort Group to head to this destination for their vacations, and to enjoy the entertainment that is always available in this vibrant city. Additionally, Starpoint Resort Group would like to recommend some limited time events that will be available in the coming months as taking part in any of these will let a traveler add something truly unique to their getaway. Here the luxury travel accommodation provider will reveal one of the best product expos that travelers can enjoy when they are in Las Vegas in the coming months.
Starpoint Resort Group reveals that the Las Vegas Gun Show is one of the many amazing expos that can be found in Las Vegas in the coming months, and it is also one of the most anticipated. For over 20 years, this has been a staple in the Las Vegas community and thrills attendees each year by giving them access to a number of amazing weapons as well as accessories. There will be many dealers in attendance who have a number of modern weapons from some of the most popular brands, however, history lovers as well can find something to enjoy as many of the dealers also bring antique firearms to the show. There will be plenty of chances for buying, selling, and trading fire arms or accessories, and even opportunities for collectors to get their antique pieces appraised.
The Las Vegas Gun Show will be held on the 30th and the 31st of May, and will be open from 9 am to 5 pm on Saturday and from 9 am to 4 pm on Sunday. The show will be held at the Sport Center of Las Vegas, with tickets for entry starting at just $14. Starpoint Resort Group invites vacationers this year to check out this great expo event and the many others that can be found in Las Vegas during the upcoming months.
From the shining lights of Las Vegas, to unforgettable luxury destinations all around the world there are thousands of amazing vacation options to travelers each time they plan a getaway. With the help of Starpoint Resort Group, travelers can access all of these and plan the vacation that they have always dreamed of, all while enjoying extraordinary resort stays and the top of the line service available through this luxury accommodation provider. To learn more visit http://www.starpointresortgroup.com.
###
Phone: (866) 654-3247
Email: info(at)StarpointResortGroup(dot)com
Press release distributed by JW Maxx Solutions, a leader in content management solutions.