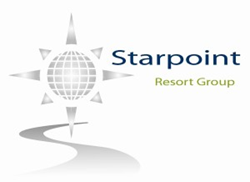 Las Vegas (PRWEB) May 28, 2015
When it comes to taking vacations, Starpoint Resort Group knows that summer getaways are often the most important for many travelers. Especially for families, these are often long awaited events that every member of the group has been planning for months on end. For that reason, Starpoint Resort Group wants to make sure that every traveler can take advantage of this season and make it fit their needs as a traveler. Individuals who are on a budget this season, or those who want to make sure that they have more money to invest in thrilling attractions and entertainment during their vacation stays should be sure that they take into account the following money saving tips for summer vacations that Starpoint Resort Group reviews here.
1. Take advantage of existing travel expenses: Many individuals must travel for work, family obligations, or other reasons that are not related to vacations. However, Starpoint Resort Group believes that travelers should make the most of these opportunities to turn a necessary trip into a thrilling vacation without having to pay for airfare a second time. Add a few days to the beginning of a trip for a family wedding or a business conference and enjoy local attractions to get a quick fix for a much needed family vacation or romantic getaway without having to take another expensive flight.
2. Partner up: Starpoint Resort Group says that it is a great idea to travel with a group of friends that plan on visiting the same destination as another family. When these groups travel together, they can save by booking group tours and event tickets that offer discounts for larger groups. This helps activity budgets stretch further and gives vacationers a bigger bang for their buck when they travel.
3. Don't rely on popular destinations: While Starpoint Resort Group knows that it is tempting for families to immediately think of Disneyland or Hawaii when they get the chance to travel, it suggests thinking outside the box. Because these destinations are popular choices for summer travelers, almost all of the travel expenses associated with them go up during the summer. Picking a less popular summer destination however, will allow travelers to find enriching and exciting destinations for a fraction of the cost and allow them to enjoy their vacations without over spending.
Starpoint Resort Group believes that when travelers take into consideration these tips and tricks for travel, they can have vacations that will leave them with fond memories for years to come. Additionally, by using these expense friendly tips, travelers on any vacation budget can have a long awaited getaway with ease. To learn more please visit http://starpointresortgroup.com/
###
Phone: (866) 654-3247
Email: info(at)StarpointResortGroup(dot)com
Press release distributed by JW Maxx Solutions, a leader in content management solutions.