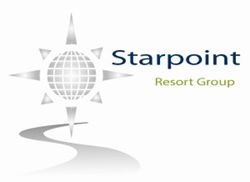 Las Vegas (PRWEB) June 09, 2015
With the summer season fast approaching, it is now an amazing time for travelers to begin planning their upcoming getaways with a vacation expert such as Starpoint Resort Group. When individuals are trying to choose the right destination for an upcoming trip, one of the best options that they have available to them is Las Vegas. In addition to some of the great local entertainment options, from concerts to shopping in the luxury hotels on The Strip, there are also a number of amazing events that take place in Las Vegas year round, and there will be many of these taking place in the upcoming months. One of the best events that Starpoint Resort Group would like to invite visitors to is the Insomniac Electric Daisy Carnival 2015.
For music lovers who are coming to Las Vegas this June, this is the ideal event to attend during their getaway with Starpoint Resort Group. This is one of the many amazing music festivals and events that Insomniac hosts each year. These unforgettable events are known for outstanding lights and arts displays melded with music and theatrical and circus performances as well. Of these music events, the Electric Daisy Carnival is one of the biggest and best known music festivals in the United States, drawing thousands to celebrate at this thrilling concert experience each year.
Starpoint Resort Group recommends that music lovers and those that are looking for a remarkable night out set their sights on this unforgettable event when they are in Las Vegas from the 19th to the 21st of June. Each evening there will be concert events on the main stage from 6 pm to 6 am to thrill those who are in attendance at the event. This is an 18 and over party, perfect for couples and groups of friends who are in Las Vegas together. Tickets for the event start at $249 for a three day pass to attend the whole weekend. The carnival will be held at the Las Vegas Motor Speedway Motorsports Complex.
For travelers to have the vacations of their dreams, they need to have a knowledgeable travel expert to help them plan the perfect trip. This is where Starpoint Resort Group comes in. Starpoint Resort Group is a dependable travel provider, with an expert team devoted to customer service. This team can help individuals find luxurious resort stays in beautiful destinations all over the word, making the perfect vacation easier than ever to attain. To learn more about planning a trip with Starpoint Resort Group visit http://www.starpointresortgroup.com.
###
Phone: (866) 654-3247
Email: info(at)StarpointResortGroup(dot)com
Press release distributed by JW Maxx Solutions, a leader in content management solutions and part of a family of companies that includes Enterate Ahora.