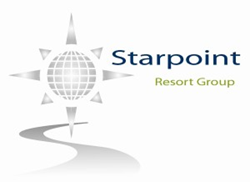 Las Vegas (PRWEB) June 15, 2015
Starpoint Resort Group knows that now it is time for families, couples, and even individuals to find ways to appreciate special summer holidays. From Memorial Day to the 4th of July, the summer is full of some of the most extraordinary and exciting holiday weekends in the United States. Every individual should be able to make the most of this holiday time, and can do so when they take advantage of great travel opportunities, as well as special holiday events in the luxurious and thrilling destinations that they choose. This 4th of July, Starpoint Resort Group wants to make sure that many travelers have the opportunity to take advantage of vacations and assure them that they can do so by heading to Las Vegas for local celebrations. Here, the travel expert will review some of the best celebrations that will be happening in Las Vegas this 4th of July.
First, Starpoint Resort Group reveals that 4th of July celebrations in Las Vegas usually start early and can last close to a week. This year, the 4th will be a Saturday and the Las Vegas celebrations for the event will not only commence during the weekend, but will happen throughout the week leading up to the 4th as well. During the week of the 4th, travelers should expect amazing pool parties and several celebrations at the various venues across the Strip. Additionally, there will be many different firework displays throughout the city. In fact, many of the luxury hotels and resorts in the area, such as Caesars Palace, will be putting on their own displays in honor of the holiday, trying to impress guests with the spectacular shows.
For nights out during the holiday, Starpoint Resort Group shares that there will be many restaurants and bars with a variety of dining options that can be appreciated on the 4th of July. In honor of Independence Day, many of these will also offer specials to patrons. However, those who want to take advantage of dinner specials and delicious meals on the Strip must make sure that they make reservations for their favorite spots since the holiday will bring many large crowds into Las Vegas.
From the shining lights of Las Vegas, to unforgettable luxury destinations all around the world, there are thousands of amazing vacation options to travelers each time they plan a getaway. With the help of Starpoint Resort Group, travelers can access all of these and plan the vacation that they have always dreamed of, all while enjoying extraordinary resort stays and the top of the line service available through this luxury accommodation provider. To learn more visit http://www.starpointresortgroup.com.
###
Phone: (866) 654-3247
Email: info(at)StarpointResortGroup(dot)com
Press release distributed by JW Maxx Solutions, a leader in content management solutions and part of a family of companies that includes Enterate Ahora.