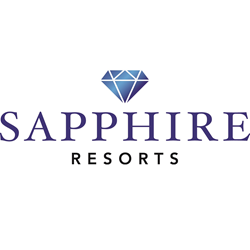 Las Vegas (PRWEB) June 11, 2015
On the 4th of July, travelers all over the United States are sure to be looking for the perfect place to spend the holiday weekend with their loved ones. For these individuals, Sapphire Resorts™ Group recommends Las Vegas. Not only will travelers during this time get to take part in the many amazing attractions that are constantly available in this city, they will also be able to appreciate the celebrations that will be happening leading up to July 4th and throughout the weekend as well. These celebrations include pool parties, firework displays, and a number of other special events along the Strip. For those who will be visiting on or around the holiday, Sapphire Resorts™ Group would like to help these individuals appreciate their holiday in Las Vegas to the fullest extent with the following tips.
1. Think about the sun: The 4th of July is the ultimate summer holiday, and in Las Vegas, travelers will be able to appreciate the summer warmth by swimming, heading to local amusement rides, and strolling along the Strip. However, those who are planning on spending most of their holiday outside walking around, or in the sun by the pool, must be sure that they are dressing for the sunny weather. They should try cool, loose fitting clothing that is protective from the sun. Sapphire Resorts™ Group also reminds travelers that they should be sure they use sun screen, and wear hats, and sunglasses for protection as well.
2. Make reservations: Whenever travelers come to Las Vegas for a bustling holiday weekend, they need to make sure that they make early plans for their favorite restaurants and secure tickets for concerts and limited engagement shows that will be performed during the weekend as well. It is only by planning early that travelers can ensure they will be able to take advantage of these vacation offerings on the holiday.
3. Take advantage of the savings: For those who are hoping to stick close to budget during their vacation this 4th of July, Sapphire Resorts™ Group reminds them that they will be able to take advantage of a number of great deals on drinks and dining during the holiday weekend. Travelers are highly encouraged to look for dining specials at their favorite venues to get a great meal for a reduced cost.
Sapphire Resort Group is endlessly dedicated to helping travelers create the perfect vacation experience. No matter where or when a traveler wants to see the world, they can rest assured that they will be able to do it in luxury and comfort with Sapphire Resorts™ Group. With access to an endless inventory and stunning destinations available all over the world, Sapphire members will find that it is easy to craft their dream vacation. Life is short and vacations matter. To learn more visit http://www.sapphireresortsgroup.com.
###
Press release distributed by JW Maxx Solutions, a leader in content management solutions and part of a family of companies that includes Enterate Ahora.