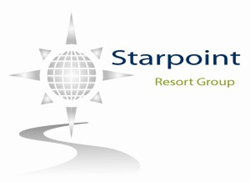 Las Vegas (PRWEB) July 02, 2015
As to be expected from a desert climate, Las Vegas heats up during the summer. Temperatures push into the 100s in June, with July and August averaging 103 and 106 degrees respectively. In order to help vacationers beat the heat, Starpoint Resort Group offers these five tips on how to manage a Vegas vacation this summer.
1. Drink plenty of water
Las Vegas' sweltering "dry heat" can make people terribly thirsty. However, many vacationers turn to fruity, frozen cocktails or other alcoholic beverages. The cocktails can be from 5- to 20-percent alcohol with the rest being mostly sugar. While frozen drinks, which can be found up and down the Las Vegas Strip, may be refreshing and fun while walking under the burning sun, the sugar combo will leave people with a headache if not backed up by plenty of water. People who plan on walking around should carry plenty of bottles of H2O with them.
2. Wear sunscreen
Or carry an umbrella and wear a really huge, wide-brimmed hat. Starpoint Resort Group knows that many visitors to Vegas only think about being in their megaresorts and don't consider the bright sun that will beat on their head outside. That sun is the same as the one people face on the beach.
3. Check walking distances
Because the buildings of the Las Vegas Strip are so huge, they sometimes play an optical illusion of looking closer than they are. A walk from the Venetian to the New York-New York could take up to 30 minutes depending on how fast someone walks, for example. And that's only two major streets away.
4. Take advantage of the hotel pool
Whether they have dayclubs, nightclubs or bars attached, most of the major hotel-casinos on the Las Vegas Strip have pools. Visitors will also find "toptional" pools as well as theme pools like the Mandalay Beach with its lazy river and sand, or The Tank at Golden Nugget, which basically combines an aquarium and pool.
5. Say indoors more than outdoors
While first-time visitors may try to soak in the sights and sounds of the Las Vegas Strip, there are just as many, and possibly even more, indoor activities. Most importantly, there is air conditioning.
For more tips on surviving a summer vacation in Las Vegas or to starting planning your next vacation, contact Starpoint Resort Group today.
http://starpointresortgroup.com/
###
Phone: (866) 654-3247
Email: info(at)StarpointResortGroup(dot)com
Press release distributed by JW Maxx Solutions, a leader in content management solutions and part of a family of companies that includes Enterate Ahora.