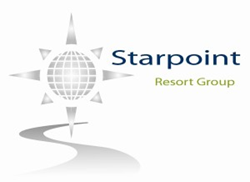 Las Vegas (PRWEB) July 07, 2015
Travelers longing to sip a tropical drink while listening to the beautiful sounds of a reggae band need not travel all the way to Jamaica. Right here in sunny Las Vegas, vacationers can find enough reggae concerts and theme-nights to feel "irie." In an effort to help Vegas visitors plan out their trip ahead of time, Starpoint Resort Group has put together a list of some of the best reggae-themed events going on this summer.
1. Ziggy Marley: Cruise into Mandalay Bay Beach on July 31 to catch a glimpse of reggae royalty when Ziggy Marley takes the stage. The oldest son of reggae legend Bob Marley, Ziggy has been recording music since he was a young boy. After his father's passing in 1981, Ziggy both released music with his siblings under the band name the Melody Makers and toured in his father's place with the Wailers. He went on to release his first album, Play the Game Right, with his family band Ziggy Marley and the Meldoy Makers. He was just 16 years old. In 2003, Ziggy started his successful solo career, with his 2014 album, Fly Rasta, winning a Grammy. Starpoint Resort Group says his is not a show to be missed.
2. Stephen Marely: Visitors to Las Vegas will have not one, but two opportunities to see the offspring of Bob Marley perform live. Stephen Marely takes the stage at House of Blues in Las Vegas on Aug. 4. Stephen was in the Melody Makers with his brother, Ziggy, and sisters, Sharon and Cedella, from the late 1970s until around 2001. The family went on to solo careers, and Stephen's has been just as successful as his older brother's. With his 2011 album, Revelation Pt. 1 – The Root of Life, he beat out Ziggy for a Grammy for Best Reggae Album. According to Starpoint Resort Group, he's releasing a follow up this year entitled Revelation Pt. 2 – The Fruit of Life.
3. Michael Franti & Spearhead: An Oakland, California native, one might not think Michael Franti can produce a true reggae sound in his music. However, one listen to his 2008 album, All Rebel Rockers, and XYZ Vacations knows people will change their minds. Even if not all of his albums have been strictly reggae, musically speaking, Franti has always written lyrics in the same spirit as early reggae greats, focusing on social justice, environmentalism and political activism. His music has been featured in everything from feature films to video game trailers. Starpoint Resort Group recommends visitors catch him at Mandalay Bay Beach on Aug. 15.
From world sounds to world travel, Starpoint Resort Group is an industry leader that creates the perfect vacations for travelers who dream big. Starpoint Resort Group's top-notch customer service and focus on providing luxury accommodations around the globe make it a prime choice for savvy travelers. To learn more, visit http://starpointresortgroup.com/
###
Phone: (866) 654-3247
Email: info(at)StarpointResortGroup(dot)com
Press release distributed by JW Maxx Solutions, a leader in content management solutions and part of a family of companies that includes Enterate Ahora.