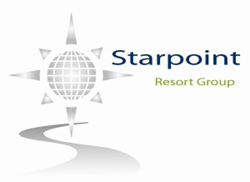 Las Vegas, NV (PRWEB) July 28, 2015
As the Entertainment Capital of the World, Las Vegas establishments on and off the Strip have plenty of house acts performing year-round to the delight of tourists. However, these same establishments also have some amazing guest acts passing through for one or two nights only, and if a visitor doesn't plan out their vacation just right, they may miss the best ones. That's why smart travelers know they can turn to Starpoint Resort Group for what's hot in Sin City.
This summer, Starpoint Resort Group's latest recommendation is Dennis Miller. The Emmy award-winning Saturday Night Live alum is scheduled to perform at the Orleans Showroom at the Orleans Hotel & Casino here Aug. 7 and 8.
Though many people may remember him from his years at the Weekend Update desk on Saturday Night Live, Miller actually got his start in television hosting a Pittsburgh-area newsmagazine show for teens called "Punch Line." Soon after, he started doing stand-up and was discovered by Lorne Michaels, SNL's legendary producer.
Over the years, Miller has become a favorite of both the public and critics. His comedy has been called cerebral, sharp and clever. His quick wit and sharp eye took him from SNL to becoming a five-time Emmy award winner for his critically acclaimed half-hour, live talk show "Dennis Miller Live." He also earned three Writer's Guild of America Awards for the series as well as an additional WGA Award for his 1997 HBO special, "Dennis Miller: Citizen Arcane." Starpoint Resort Group recommends checking out Miller's eighth HBO special, "Dennis Miller: The Big Speech," which debuted last year, to get an idea of what to expect at his Las Vegas show.
Not content to just rest on his comedic laurels, Miller also took dramatic roles in major films such as 1994's "Disclosure" and 1997's "Murder at 1600 Pennsylvania Avenue." Starpoint Resort Group know that he has also succeeded in the literary arena with four books that have all been New York Times best sellers. Most recently, Miller can be heard five days a week on his nationally syndicated Dial Global (formerly Westwood One) Radio talk show, "The Dennis Miller Show." He has also been a regular contributor for "The O'Reilly Factor" on the FOX News Channel, and is doing a separate tour with Bill O'Reilly this year.
When travelers want their ideal vacation to include the best in entertainment, they know to turn to the industry experts at Starpoint Resort Group for advice. Whether it's comedians with acerbic wit in Las Vegas or colorful dinner shows in the tropics, Starpoint Resort Group has the destinations and expertise to help travelers find what they're looking for. To learn more, visit http://starpointresortgroup.com/
###
Phone: (866) 654-3247
Email: info(at)StarpointResortGroup(dot)com
Press release distributed by JW Maxx Solutions, a leader in content management solutions and part of a family of companies that includes Enterate Ahora.