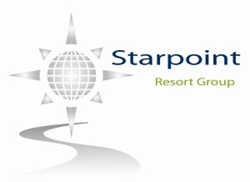 Las Vegas (PRWEB) August 04, 2015
When summer rolls around and people think about libations, some of the first images that spring to mind are tropical drinks with skewers of fruit and paper umbrellas sticking out from them. However, an ever-growing subculture exists that celebrates the oldest of alcoholic beverages – beer.
With new craft beer festivals springing up nearly every year, it can be overwhelming for the connoisseur to try to select which to attend. Starpoint Resort Group, a leading travel provider, is helping appreciators of ales and lovers of lagers by sharing its list of some of the best beer festivals across the United States this August.
Stowe Brewers Festival: Though this is the first year for this event, the Stowe Brewers Festival promises to be a highlight of craft brew celebrations this August. Held in lovely, Stowe, Vt., this event takes place Aug. 14 and 15. More than 40 local and regional craft brewers will be on site, including Banded Horn Brewing, Down East Cider House and Oskar Blues Brewery. Starpoint Resort Group says what's most exciting about this event is that it is part of the greater Ninkasi-Stowe celebration, which takes place Aug. 10 through 16. During the entire week, ticket holders to the Brewers Festival can also take advantage of great specials on entertainment, food and shopping throughout Stowe.
Great Nebraska Beer Fest: Held Aug. 22 in Papillion, Neb., the Great Nebraska Beer Fest bills itself as "a celebration of American Craft Beer." Both the breweries of Nebraska and regional breweries will offer tastings; Benson Brewery, Brau Brothers Brewing Company and Zipline Brewing Company are just a few examples. According to Starpoint Resort Group, the premise for this festival is education and brand awareness. Many of the actual brewers will be on hand to tell their story and speak with patrons about what they're tasting. A lot of the beers available at this festival are stronger beers, so while ticket holders will get to taste as many different brews as they'd like, the pour will only be 2 ounces at a time.
Beer and Bacon Festival: A truly wonderful pairing idea, travelers can head to Woodbridge, Va., on Aug. 29 to enjoy a day full of craft beer tasting and mouthwatering bacon dishes. The event will feature more than 75 international beers and wines as well as more than 10 restaurant tasting stations featuring the DC Metro areas best restaurants. While sipping craft brew and nibbling on more than 2 tons of gourmet bacons, patrons can also stop by the main stage to listen to live music, watch a bacon eating contest, learn from a butchering 101 class or vote for the best bacon-inspired outfit.
From beer fests to beach rests, Starpoint Resort Group provides top-of-the-line travel experiences for vacationers throughout the year. Starpoint Resort Group is a name on which savvy travelers have come to depend for grand vacations at amazing destinations around the world. To learn more, visit http://starpointresortgroup.com/
###
Phone: (866) 654-3247
Email: info(at)StarpointResortGroup(dot)com
Press release distributed by JW Maxx Solutions, a leader in content management solutions and part of a family of companies that includes Enterate Ahora.