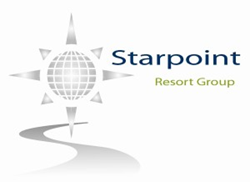 Las Vegas (PRWEB) August 26, 2015
Las Vegas is one of the most thrilling vacation experiences in the world. The excitement on casino floors is intoxicating and the overwhelming number of entertainment venues has earned Sin City the title of Entertainment Capital of the World.
With so much to do and see, Starpoint Resort Group knows people on a Las Vegas vacation need help narrowing down just what they should do. That is why Starpoint Resort Group has put together this list of the top 3 concerts in Las Vegas this September.
Primus & the Chocolate Factory with the Fungi Ensemble: Based on the iconic rock band's eighth studio album, Primus is putting on a one-of-a-kind Willy Wonka-themed concert at The Joint. With the album's re-imagining of the soundtrack of the 1971 film Willy Wonka & the Chocolate Factory, audience members are sure to be taken on a psychedelic rock journey that only Primus could put together. Expect to see exclusive chocolate bars named after Primus songs for sale at the concert, such as "Mr. Krinkle Bars" and "Professor Nutbutter Bars."
Carlos Santana: Ten-time Grammy award-winning musician Carlos Santana will be at the House of Blues Sept. 16, Sept. 18-20, Sept. 23 and Sept. 25-27. Starpoint Resort Group suggests fans who are planning to enjoy a Las Vegas vacation get their tickets now to see the man Rolling Stone magazine listed as one of the 100 Greatest Guitarists of All Time. An Intimate Evening with Carlos Santana will allow audiences to journey with the guitarist through his chart-topping hits. While the 90-minute set will barely be able to encompass his decades of music, fans can expect him to play such hits as "Evil Ways", "Black Magic Woman" and "Oye Como Va," as well as his later chart-toppers.
Pitbull: The American rapper Pitbull will be performing from Sept. 23 to Oct. 7 at the Axis at Planet Hollywood. After a start doing mixtapes and being featured on other artists' albums, like Lil Jon's "Kings of Crunk", Pitbull became a star in his own right with his debut album "M.I.A.M.I." in 2004. His music has topped charts worldwide, with the No. 1 single "Give Me Everything" and the global hit EP album "Meltdown." Starpoint Resort Group shares that his latest album, "Globalization" was released in 2014, which features the hit single "Time of Our Lives."
No matter what type of entertainment travelers are looking to experience, Starpoint Resort Group has the connections and inventory to help them plan a dream vacation. Concerts, conventions, beach-side relaxation – Starpoint Resort Group is the industry leader travelers in the know choose when they want to vacation in luxury. To learn more, visit http://starpointresortgroup.com.
###
Phone: (866) 654-3247
Email: info(at)StarpointResortGroup(dot)com
Press release distributed by JW Maxx Solutions, a leader in content management solutions and part of a family of companies that includes Enterate Ahora.