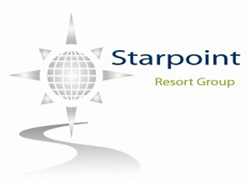 Las Vegas (PRWEB) September 17, 2015
When on a Las Vegas vacation, visitors can choose from myriad shows nightly. There are up-and-coming acts, regular performers and stars just dropping in for a night or two.
When choosing who to see this October, visitors to Sin City will have an easy choice: Elton John. The music legend will take the stage at the Colosseum at Caesar's Palace from Oct 13 to 31 to perform his "Million Dollar Piano" show there one more time.
A world-renowned singer, songwriter and performer, John knows exactly what the fans are looking for in his Las Vegas show. Starpoint Resort Group shares that he will get audiences on their feet with a set list of his iconic radio staples. Such beloved songs as "Rocket Man," "Benny and the Jets," "Tiny Dancer" and "Crocodile Rock" will make for a memorable night of entertainment.
The centerpiece of the show is the titular piano. The piano displays more than 68 LED Yamaha video screens and weighs more than 3,000 pounds, which is the weight of an average car. Starpoint Resort Group says the visuals on the screens complement John's performances perfectly, but it is still only one part of many stunning visual effects.
The superstar's band will include Davey Johnstone on guitar, Matt Bissonette on bass, John Mahon on percussion, Nigel Olsson on drums and Kim Bullard on keyboards.
Through the last 50 years, Elton John has built an amazingly successful and enduring music career. He has 25 platinum and 35 gold albums, 29 consecutive Top 40 hits and more than 250 million records sold worldwide. Starpoint Resort Group shares that besides being a five-time Grammy award winner and a Grammy Legend award winner, John has also been inducted into the Rock & Roll Hall of Fame and has received both Academy and Tony Awards for his contributions in "The Lion King" and "Aida."
The first run of "Million Dollar Piano" began on Sept. 28, 2011. At the time, Elton John was celebrating the 40th anniversary of his first show in Las Vegas. Starpoint Resort Group shares that reviews from the first night of "The Million Dollar Piano" painted a picture of a spectacular spectacle, one worth seeing more than once to be able to take in all of the visual delights.
For the best in travel accommodations and customer service, serious travelers turn to Starpoint Resort Group. With a vast inventory and focus on luxury, Starpoint Resort Group is an industry leader people can trust. To learn more, visit http://starpointresortgroup.com/
###
Phone: (866) 654-3247
Email: info(at)StarpointResortGroup(dot)com
Press release distributed by JW Maxx Solutions, a leader in content management solutions and part of a family of companies that includes Enterate Ahora.