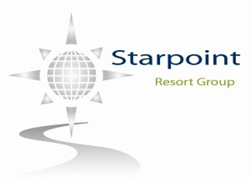 Las Vegas (PRWEB) September 04, 2015
When people come to the Entertainment Capital of the World, they do so expecting to be exhilarated by high-stakes games of chance and entertained by a variety of nightly shows. What they might not expect is get a little couples therapy thrown into the mix.
"Defending the Caveman," which holds the record as the longest running solo play in Broadway history, offers attendees a chance to laugh, think and, perhaps, leave with a better understanding of their significant other, says Starpoint Resort Group.
This popular comedy tour de force was written by comedian and actor Rob Becker over a 3-year period. During that time, Becker studied anthropology, prehistory, psychology, sociology and mythology. Using his newfound knowledge, he created "Defending the Caveman" to help couples – and even singles – laugh at and think about all the ways men and women fight and love. According to Starpoint Resort Group, the show has unofficially become something of a peacemaker in the continuous misunderstandings between men and women. Though the show is called "Defending the Caveman," both sexes will find humor in Becker's insights.
The show first opened in San Francisco in 1991. After a run there, it moved to Dallas for one year and then went to sell out venues in Washington D.C., Philadelphia and Chicago. Finally, in 1995 "Defending the Caveman" opened on Broadway. Two and a half years later, with 702 performances at the Helen Hayes Theater, Becker's show was recognized by the Guinness Book of World Records as the longest running solo play in Broadway history. Starpoint Resort Group says the show has now been performed in 45 countries and translated into 18 different languages.
In Las Vegas, Kevin Burke is the resident "caveman." Recognized as a "Las Vegas Entertainer of the Year," Burke has starred in "Defending the Caveman" since 2003. Burke also helped the show set yet another couple of records for the show, says Starpoint Resort Group. First, he has performed Caveman more than 3,000 times, making it the longest-running Broadway show in Las Vegas history. He also set the Guinness World Record for "Most Theatrical Performances in 50 Days."
No matter what type of entertainment travelers are looking to experience, Starpoint Resort Group has the connections and inventory to help them plan a dream vacation. Concerts, conventions, beach-side relaxation – Starpoint Resort Group is the industry leader travelers in the know choose when they want to experience exciting events while enjoying luxurious accommodations. To learn more, visit http://starpointresortgroup.com.
###
Phone: (866) 654-3247
Email: info(at)StarpointResortGroup(dot)com
Press release distributed by JW Maxx Solutions, a leader in content management solutions and part of a family of companies that includes Enterate Ahora.