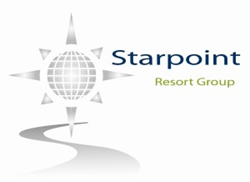 From holiday shows to activities perfect for couples to enjoy together, Las Vegas has it all.
Las Vegas (PRWEB) November 18, 2015
Starpoint Resort Group wants couples to know that Las Vegas offers some truly spectacular treats during the winter months, some that can really add a lot of fun to a typical romantic getaway vacation experience. From holiday shows to activities perfect for couples to enjoy together, Las Vegas has it all.
Nothing is as romantic as spending some time with a significant other while ice skating together. Starpoint Resort Group points out that The Cosmopolitan turns one of its pools into an ice skating rink during the winter months. Known as The Ice Rink, The Cosmopolitan's pool hosts a number of themed ice skating events, but most relevant to couples are the Mondays Date Skate events. During the Mondays Date Skate nights, guests can go skating hand-in-hand with their significant other while holiday favorites play on the big screen. Fires keep couples nice and warm while also allowing them to roast some s'mores together too.
For couples looking to share some laughs during their winter trip to Las Vegas, Starpoint Resort Group knows they will be happy to learn of the fine selection of comedians coming to the city, this winter. Jerry Seinfeld will be in Vegas later this year, no doubt talking about awkward social situations, and Bill Engvall will also be appearing in Vegas, charming his way into audience's hearts while making them laugh the entire time.
Nothing is as romantic as a lovely evening stroll through a beautifully-lit garden. Starpoint Resort Group directs couples to the Ethel M Cactus Gardens during the holiday season for a truly spectacular experience. The three-acre garden is draped with half of a million Christmas lights, transforming the already beautiful gardens into a winter wonderland. After taking a relaxing stroll through the lights and holiday decorations, couples can stop on by the Ethel M candy store, to pick up some of the freshest chocolates available in the city. With special holiday flavors available like Pecan Pie, Eggnog, Pumpkin, and Peppermint, these treats will put a smile on everyone's face.
For more information on these great events and assistance with other travel planning needs, contact Starpoint Resort Group today.
http://starpointresortgroup.com.
###
Phone: (866) 654-3247
Email: info(at)StarpointResortGroup(dot)com
Press release distributed by JW Maxx Solutions, a leader in content management solutions and part of a family of companies that includes Enterate Ahora.