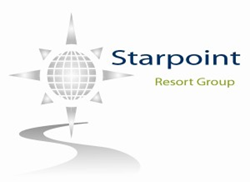 Starpoint Resort Group encourages visitors to experience some of the best and most unique things offered in Sin City.
Las Vegas (PRWEB) November 27, 2015
Everything is bigger and better and brighter in Las Vegas. Starpoint Resort Group encourages visitors to experience some of the best and most unique things offered in Sin City.
1. High Roller – The biggest Ferris wheel in the world has long been part of the Vegas Skyline. At 550 feet tall, the High Roller is more like an observation wheel. It holds the Guinness World Record as the largest observation wheel, coming in at 107 feet taller than the London Eye and 9 feet taller than the Singapore Flyer. The High Roller offers panoramic views of the Strip, the mountains, and the valley; guaranteed breathtaking view from every angle.
2. Gondola Ride – The Venetian Hotel and Casino transports visitors to the most romantic city in the world, making them forget the hustle and bustle from the casino. Float in groups, pairs, or on a private ride for two, beside cafes, under balconies, beneath bridges, and through the authentically decorated Venetian cityscape. Listen to the singing of the gondolier and, if feeling particularly romantic, observe the Venetian tradition of kissing under each bridge.
3. SkyJump – Brave the controlled free fall at the Stratosphere. The vertical jump line begins at the 108th floor and goes down 855 feet to the landing mat. After a safety lesson, travelers will be guided to the edge of the platform and soar at up to 40 miles per hour, experiencing a ride like no other. SkyJump Las Vegas is the only SkyJump in North America and is the highest one in the world.
4. Fremont Street – The experience of Fremont Street can barely be expressed in words. Starpoint Resort Group knows shock and awe are the most common attempts though. Glitz and glamour meets just plain weird in this ultimate block party. The four-block area is lined with vintage hotels, restaurants and bars and is covered by a giant digital screen. Shopping at specialty kiosks, zip lines, concerts, and of course, just people watching, make up the draw of this area.
5. Shows – One of the most popular activities in Las Vegas is catching a show. World class entertainment at its finest exists in the various arenas and theaters of the Vegas Hotels and Casinos. From the mind-boggling acrobats of Cirque de Soleil to big name entertainment and comedy, and there are even some adult-only shows. Audience participation is highly likely, so prepare for a grand debut!
For more information on these events and for all Las Vegas Vacation needs, contact Starpoint Resort Group today.
http://starpointresortgroup.com
###
Phone: (866) 654-3247
Email: info(at)StarpointResortGroup(dot)com
Press release distributed by JW Maxx Solutions, a leader in content management solutions and part of a family of companies that includes Enterate Ahora.