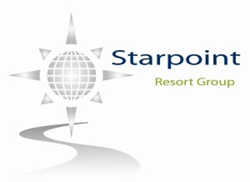 Las Vegas (PRWEB) February 16, 2015
When a traveler picks a vacation destination, Starpoint Resort Group believes it must be one that has a lot to offer. When a destination is varied and exciting, it can be easy to fill the trip with unforgettable entertainment. Las Vegas is one of the best choices for travelers since it has so many events and entertainment options available all year round and travelers always have a jam packed vacation agenda yet still have more to look forward to on their next visit. Travelers who are headed for Las Vegas in the coming months are encouraged to attend the following events for an extraordinary vacation.
1. Rock'N'Roll Fantasy Camp: For travelers who have always wanted to rock, this is the ideal event. From the 26th of March to the 29th, this event will be held at the House of Blues from 1 pm to 11 pm each day. The March event is geared to Southern rockers and will have a number of special guests including Molly Hatchet, and Black Oak Arkansas among a number of others.
2. Taste and Sounds of Soul Food and Music Festival: Each and every year, this event held at the Fremont Street Experience brings together amazing food and music inspired by the south. Starpoint Resort Group knows that mouths will water as they try the amazing barbeque and Creole food that will be featured at this festival, and there will be a treat for the ears as well as they party in the street. This event is held on the 28th of February from 11 am to 12 am the following morning.
3. Home Expo Las Vegas: Starpoint Resort Group knows that the party atmosphere is not ideal for everyone, and that is why it also recommends the Home Expo Las Vegas to those who will be visiting in the coming month. For just $8, individuals and families alike can appreciate all that this amazing expo has to offer as vendors showcase the newest home improvements that are coming into the market this year. This event will be held from the 27th of February to the 1st of March, with hours of operation varying through the weekend.
These three amazing events are a great example of just how different entertainment and events can be in Las Vegas so that every traveler can feel at home when they visit. For more information on planning an upcoming Las Vegas vacation visit http://starpointresortgroup.com/.
###
Phone: (866) 654-3247
Email: info(at)StarpointResortGroup(dot)com