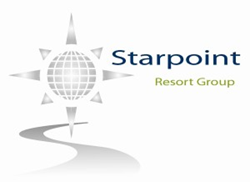 Las Vegas (PRWEB) February 24, 2015
Each and every year in Las Vegas, there are a number of extraordinary things that travelers can see and do. There are thrill rides, extraordinary circus, acrobatic, magic, and musical performances, and amazing stores, casinos, and restaurants to visit every time a traveler heads to Las Vegas. However, while these ever present entertainment options are readily available to those who come to Sin City, Starpoint Resort Group knows that one of the best ways to spend time on vacation is to take part in spectacular limited time events that take place in the city during different parts of the year. This March, visitors who love action will be especially intrigued by the Monster Jam World Finals XVI.
The Monster Truck World Finals is going to be a exhilarating and thrill inducing event to watch this March as 32 monster trucks gather to compete in this world class event. Those who come to the show will see the competing monster trucks in their full glory as they race, jump hurtles, roll, and crush vehicles. Starpoint Resort Group knows that monster truck shows are always crowd pleasers, and those who are interested in these events will surely enjoy seeing the best of the best come out to Las Vegas this March to prove their merit.
From the 26th through the 28th of March, the Monster Jam World Finals will be held at the Sam Boyd Stadium, with tickets ranging from $92 to $192 a piece. On Thursday the show will start at 6pm, with Friday and Saturday events beginning at 7pm. This is an all ages event so it will be a great choice for those who want to get together with the whole family to experience some true heart pounding action. As the colorful trucks do their tricks and show their power, fans will absolutely love seeing them in action, and should be sure to secure their spot now by purchasing their tickets and planning their stay in Las Vegas.
Starpoint Resort Group understands that amazing attractions and events like the Monster Jam World Finals XVI will bring many travelers true excitement when they take their next vacation to Las Vegas. It is events like these that always keep travelers coming back to Vegas to find out again and again just how much this destination has to offer. Start planning a trip now to appreciate amazing events like these. For more information on visiting Las Vegas with the whole family, go to http://starpointresortgroup.com/.
###
Phone: (866) 654-3247
Email: info(at)StarpointResortGroup(dot)com