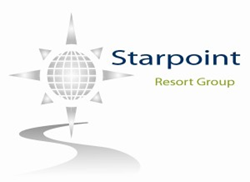 Las Vegas (PRWEB) February 19, 2015
Starpoint Resort group believes that when an individual picks a vacation destination, they should be careful to choose one that will speak to all of their interests with different opportunities for travel activities, entertainment, shopping and dining. One of the biggest draws of Las Vegas is the fact that the city is so full of stellar entertainment options that each and every visitor, no matter their age or interest, can find something that speaks to them. Because the city is so varied, there is never a bad time of year to visit, nor is there a single visitor that will not feel welcome in this stunning city. Starpoint Resort Group knows that there is a little something for every kind of traveler that comes to Las Vegas, but would like to especially invite art lovers to attend a special event next time they visit Sin City.
On the first Friday of each month in Las Vegas, the Arts Factory holds a stunning event to thrill art lovers who live in or are visiting Las Vegas. Each month, the event is held from 6pm to 11pm on the designated Friday and is free to the public. Travelers who are planning on coming to Las Vegas soon should plan on catching the next showcase, which will be held on March the 6th. It will be a wonderful event to enjoy alone or with a group of travel companions.
When they attend this show, travelers will be treated to a number of stunning visual treats. There are paintings, ceramic pieces, photographs, sculptures and multi media pieces as well as clothing and jewelry. The showcase features more than 100 different artists who contribute their beautiful work to this event. After visiting the Arts Factory, Starpoint Resort Group encourages Las Vegas visitors to make a night of it by trying one of the many surrounding venues for a great meal or some drinks with friends. The event also draws in a number of street performers and artists who are just as excited to share their craft and whose works will be as thrilling to see as those inside the venue.
Starpoint Resort Group knows that visitors in Las Vegas who appreciate true beauty will be pleased to add this amazing event to their travel agenda, and will discover a number fantastic works as they explore the displays. For more information on planning an upcoming trip to Las Vegas with Starpoint Resort Group visit http://starpointresortgroup.com/.
###
Phone: (866) 654-3247
Email: info(at)StarpointResortGroup(dot)com