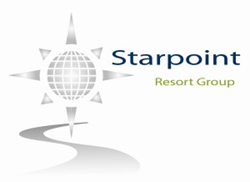 Las Vegas, NV (PRWEB) March 06, 2015
When a traveler comes to Las Vegas they know that they can fill their time there with extraordinary experiences, and still have more to try on their next visit. This is one of the few places in the world where such variety is found, and each year, travelers discover this again and again during Las Vegas vacations. Starpoint Resort Group believes that a Las Vegas vacation can and should be made up of a little bit of everything in order for a traveler to truly appreciate just how many different experiences there are on The Strip. This April, a Las Vegas trips can be made special with everything from comedy shows to amusement park visits, but Starpoint Resort Group also recommends that every traveler tops their getaway off with a special limited time event like Vegas Uncork'd.
Vegas Uncork'd by Bon Appetit is an event that celebrates the high class dining of Las Vegas as well as its world class chefs. When attending this event, travelers will be able to experience the offerings of amazing celebrity chefs and other culinary masters from the luxury restaurants and fine dining establishments of The Strip. There will be a number of events held during this celebration held at various luxury hotels along The Strip including the MGM Grand, The Bellagio, and Caesars Palace. These individual events will include sommelier sessions, a series of masters' dinners, and a Grand Tasting as well.
This event is not an all ages event but is for adults 21 and over. The start time for each event depends on the venue and the day. However, no matter where the event it held, it will offer Las Vegas visitors an extraordinary experience as it gives them the opportunity not only to taste world-class meals, spirits, and wines, but also to interact with some of the world's best chefs in a truly unique showcase of talents. This event is a must for foodies when they come to Las Vegas this spring and will certainly be the thrill of a lifetime. Tickets are on sale now and can be purchased through the website.
Starpoint Resort Group wants to ensure that each and every visitor that goes to Las Vegas finds the ideal events so that they can enjoy their time spent in the city. This is one of the only places in the world where everyone from the fine artist to the thrill seeker can feel truly at home, and special events like Vegas Uncork'd by Bon Appetit are what makes that possible. For those who want to make sure that they do not miss extraordinary events like these on their next trip, and want to start planning their Vegas getaway now can go to http://starpointresortgroup.com/.
Phone: (866) 654-3247
Email: info(at)StarpointResortGroup(dot)com