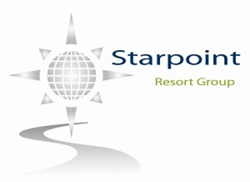 Las Vegas (PRWEB) June 25, 2015
This Pacific Northwest city is known for its friendly citizens, groundbreaking music scene and craft beer artists. This July, however, Seattle is once again showcasing its culinary prowess with the Bite of Seattle festival. Starpoint Resort Group, in its continuous hunt for the makings of a dream vacation, is serving up some bite-sized information on this epicurean event.
1. Having started in 1982, the Bite of Seattle has grown from featuring a couple of dozen restaurants to under 100,000 visitors to hosting almost 500,000 people as they sample from more than 60 eateries and celebrity chefs. According to Starpoint Resort Group, it has also donated to charity since its inception.
2. The Bite of Seattle begins July 17 and runs through July 19. The event takes place from 11 a.m. to 9 p.m. Friday and Saturday, and from 11 a.m. to 8 p.m. Sunday.
3. While the event itself is free to attend, food and drinks are not free. Starpoint Resort Group recommends attendees bring cash; while most vendors will take credit or debit cards, the truly adventurous eater may want to purchase goods from a smaller vendor who only takes hard currency.
4. The Bite's Craft Beer & Cider Tasting as well as Wine Tasting will be open to guests 21 and over. According to Starpoint Resort Group, imbibers should prepare to have their palate challenged by the nearly 70 beers and ciders and more than 40 wines available throughout the weekend. The Craft Beer & Cider Tasting event will take place at the Fisher Pavilion in the heart of the festival. The Wine Tasting event will take place in the Alki Courtyard in the northwest corner of the Seattle Center. Five tasting tickets are $20 and $15 respectively.
5. All throughout the weekend, guests at the Bite of Seattle will be able to enjoy an eclectic mix of live music at various stages. Everything from Celtic rock to reggae to R&B can be heard throughout the festival. Starpoint Resort Group recommends that those visitors who want take in some of the acts bring a blanket or lawn chair to get comfortable.
6. The Bite of Seattle is, of course, mostly about the food. Starpoint Resort Group knows there are many ways in which visitors can enjoy the culinary delights prepared by local chefs. The Alley, hosted by Chef Jason Wilson, is a multi-course meal of tastes from a selection of the area's best restaurants. For just $10, guests may make their way from restaurant to restaurant and taste what they have to offer. Proceeds from the Alley benefit Food Lifeline, which each day provides 88,000 meals to the hungry in Western Washington. Besides the Alley, visitors may try a la carte items from various Washington-based restaurants. Each item is priced at $3.75 or less and allows guests to sample everything from grilled bacon-wrapped jalapenos to Vietnamese satay skewer chicken.
Starpoint Resort Group combs the planet to help its members plan their vacations of a lifetime. Using its knowledge and expertise, Starpoint Resort Group delivers perfect travel experiences and top-notch customer service. To learn more, visit http://starpointresortgroup.com/
###
Phone: (866) 654-3247
Email: info(at)StarpointResortGroup(dot)com
Press release distributed by JW Maxx Solutions, a leader in content management solutions and part of a family of companies that includes Enterate Ahora.