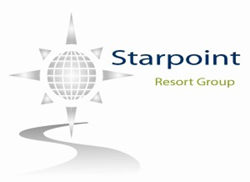 Las Vegas (PRWEB) July 09, 2015
Whether a person is first-time visitor to or a seasoned patron of Vegas, it's hard not to be in awe of the city's sights and sounds. Where else can travelers witness the New York skyline, Venetian canals and a great Sphinx within blocks of each other?
While Starpoint Resort Group loves the Entertainment Capital of the World too, the company's expert travel advisors recommend a new way to view Vegas: from the air. And it's with that recommendation in mind that Starpoint Resort Group presents its list of the top 3 ways to get a bird's eye view of this desert oasis.
1. Hot air balloon: A truly unique way to travel, a hot air balloon ride offers tourists a spectacular top-down view of the Las Vegas valley, including the city, residential and desert areas. According to Starpoint Resort Group, most companies allow travelers to be there for the inflation of the 10-story-high balloons, which is a treat in itself. Riding in the gondola at heights reaching 800 feet is simultaneously peaceful and exhilarating. And since the balloonists usually move with the ever-changing wind currents, riders may get a different tour each time they go.
2. Helicopter: For those tourists who want their sky-high seat a bit more enclosed, there are plenty of helicopter tours to take them over the city. The scenic 15-to-20 minute ride will take passengers around downtown and the Strip, so close that they may feel they can touch the roof. Some trips even make a pass by the towering Stratosphere, which rises more than 1,000 feet into the air. Starpoint Resort Group recommends the helicopter night tours. Not only do they cost a bit less, but it gives tourists a chance to see the glittering streets of Vegas from a totally different view.
3. Zip line: Starpoint Resort Group couldn't think of a more adrenaline-fueled way to view Sin City from the air. VooDoo Zip Line, located at Rio Casino and Hotel, lets riders soar across the sky at more than 400 feet up in the air. Designed like a ski lift, the zip line sends two riders forward at once, so visitors can go with their friends or make a new acquaintance screaming over Vegas.
As the world's premier travel provider, Starpoint Resort Group helps travelers find their perfect vacations around the globe. From sun-soaked resorts to adrenaline-pumping adventures, Starpoint Resort Group has the expertise and connections to deliver its members experiences they've only dreamed of. To learn more, visit http://starpointresortgroup.com/
###
Phone: (866) 654-3247
Email: info(at)StarpointResortGroup(dot)com
Press release distributed by JW Maxx Solutions, a leader in content management solutions and part of a family of companies that includes Enterate Ahora.