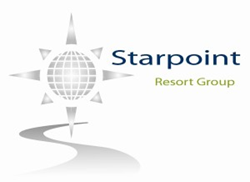 Chicago (PRWEB) July 30, 2015
When visiting the Windy City, travelers will not have a hard time finding something to do. From Ferris Bueller-inspired city tours to catching a game at the legendary Wrigley Field, vacationers can get to know Chicago in myriad ways.
Music lovers will also be excited to visit this Midwest city as it is a stop-over point for many major recording artists. Starpoint Resort Group has put together a list of some of the best concerts this August and September so that travelers to Chicago can plan ahead and catch their favorite acts.
Smashing Pumpkins: While they are co-headlining with Marilyn Manson for The End Times Tour, at this stop at least it will be the Pumpkins' show. Starpoint Resort Group knows this is a show to catch because the Smashing Pumpkins are originally from Chicago. Because of that, this show is bound to be a little more personal for frontman Billy Corgan, especially with original band member Jimmy Chamberlain back on drums for this tour. While Corgan grates at the term "nostalgia tour," the band will play their classic numbers along with new songs written by Corgan. According to Corgan, the sets for this show will be about 70 minutes long each, giving his band just time enough to rock through one hit to the next. Their show takes place Aug. 7 at FirstMerit Bank Pavilion at Northerly Island.
Lady Antebellum: One of the biggest groups in the country music genre, Lady Antebellum is stopping in Chicago for their Wheels Up tour. Starting with their record-breaking hit, "Need You Now," these music stars now have enough singles and No. 1 songs for entire set list. In fact, they can boast four No. 1 country albums and a dozen Top 10 country hits. Concertgoers can also expect to hear music from the group's new album, "747," including tunes that are already hits, "Long Stretch of Love" and "Bartender." Starpoint Resort Group says visitors can catch Lady Antebellum with Hunter Hayes and Sam Hunter on Aug. 22 at First Midwest Bank Amphitheatre.
Willie Nelson: There is probably no bigger name in classic country than Willy Nelson. Decades worth of chart-topping songs and albums fill up his catalogue and set lists. While concert goers surely attend his shows to hear tunes such as "Crazy," "On the Road Again" or "You Were Always on My Mind," they also flock to the 82-year-old singer/songwriter's concerts out of sheer love for his iconic personality. This busy man not only performs upwards of 150 shows per year, but he also recently finished a book, "It's a Long Story," and released yet another hit album, "Django and Jimmie," with friend and co-icon Merle Haggard in June. Chicago visitors can see Willie at Horseshoe Casino Hammond on Sept. 18.
Whether it is concerts in the Windy City or surfing in Cancun, Starpoint Resort Group assists people around the world with putting together vacations to remember. Travelers can trust Starpoint Resort Group's commitment to providing access to luxury destinations accompanied with stellar customer service. To learn more, visit http://starpointresortgroup.com/
###
Phone: (866) 654-3247
Email: info(at)StarpointResortGroup(dot)com
Press release distributed by JW Maxx Solutions, a leader in content management solutions and part of a family of companies that includes Enterate Ahora.