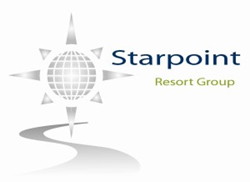 Las Vegas (PRWEB) August 07, 2015
While there's probably no magician who says "Abracadabra" anymore, just the idea of a magic show can bring about childhood nostalgia in many adults. Card tricks, sawing a person in half, rabbits in hats – the illusions and sleight of hand performed by the magicians of yesteryear have become small time compared to the grand performances of Sin City's most popular magicians.
There are many shows to choose from and that's why Starpoint Resort Group, a leading travel provider, has put together its picks for the top three magic shows to see this summer in Las Vegas. Some of these acts are here for the long term and some are not, but visitors should ensure they catch them … before they disappear.
David Copperfield: No list of modern-day magicians would be complete without David Copperfield. His name is now synonymous with magic. Now performing in MGM Grand's Hollywood Theatre, Copperfield is the man who once walked through the Great Wall of China and made the Statue of Liberty disappear. Starpoint Resort Group says he has an innate ability to arouse awe and wonderment from his audience members, even the skeptical ones. And it's not just by making a Lincoln convertible appear on stage above the heads of volunteers. He has a personable, friendly attitude that combines well with his confidence and obvious skill.
Criss Angel: Now a household name, the "Mindfreak" star has now paired with Cirque du Soleil for a unique combination show called "Believe" at the Luxor Theater. Angel's magic and famous stage presence pairs amazingly well with the artistic flair that is the signature of Cirque du Soleil. Since this is a Cirque show, Angel's illusions have a loosely connected narrative; however, the main focus of every act is Angel's magic. The set and illusions are stylized with a gothic feel much like an old-fashioned circus. Starpoint Resort Group the atmosphere of "Believe" is dark and mysterious, staying true to the magician's style.
Penn & Teller: Not what one would consider typical magicians, Penn & Teller forgo trying to fool audiences with illusions and instead explain how they're done. But that's the real trick: audience members still leave the show confounded and at how these two gentlemen can pull off these amazing feats. According to Starpoint Resort Group, the duo does not use the typical production elements used by other magicians, such as pyrotechnic or eerie music. Since they want audiences to see how a trick is done, most of their illusions are done without any music and while Penn explains them to the audience. Penn & Teller have performed together for more than 30 years, 10 years of that at the Rio where fans can still catch their shows.
For years Starpoint Resort Group has helped travelers find the ultimate resort getaway. Vacationers who want the best in amenities, accommodations and customer service know to choose this industry leader. Starpoint Resort Group is a name to depend on. To learn more, visit http://starpointresortgroup.com/
###
Phone: (866) 654-3247
Email: info(at)StarpointResortGroup(dot)com
Press release distributed by JW Maxx Solutions, a leader in content management solutions and part of a family of companies that includes Enterate Ahora.