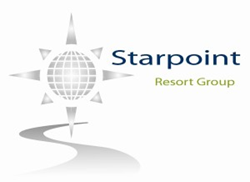 Las Vegas (PRWEB) August 11, 2015
Austin, the 13th most populous city in the United States and the fourth in Texas, allures every vacationer. Here are some don't miss events happening this August recommended by Starpoint Resort Group.
1. Bat Fest – August 22nd brings the bats back to Austin. Come watch 1.5 million Mexican free-tailed bats emerge from under the bridge on their nightly flight. Flights for that day are predicted to begin at 7:30 and the festival begins at 4pm. While waiting for the bats, there will be three stages with live music, delicious food and drinks, and over 75 arts and crafts vendors. Tickets are $15 at the door and children under 8 are free. There will be some great children's activities, educational and fun, including a bat costume contest, with $100 cash prizes for kids and adults. Make sure this Bat Fest held at the Congress Avenue Bridge is on the calendar for August.
2. Austin Chronicle Hot Sauce Festival – Join the Austin Chronicle for the world's largest Hot Sauce Festival on Sunday, August 23rd. With over 15,000 spectators and 350 entries, this festival grows each year. This year, the festival celebrates its 25th anniversary in Fiesta Gardens and hopes to increase its donation to the Capital Area Food Bank of Texas. The event serves as a party and a fundraiser, and is free to the public, with a preferred donation of nonperishable food items or $5, and last year provided over 45,000 meals for the Austin area. Starpoint Resort Group knows that this afternoon festival is perfect for all ages and taste buds.
3. Pride Festival & 5k – The Austin Gay & Lesbian PRIDE Foundation is proud to present the PRIDE Festival, held August 29th at Fiesta Gardens. The Festival is the largest fundraising event for the LGBTQ community in Central Texas. This year marks the 25th Anniversary of the PRIDE parade and it should not be missed. The parade begins at 8pm on Saturday, August 29th and goes through Downtown Austin. This is the largest event taking place during PRIDE week and features over 120 entries, floats, and performers.
With 300 days of sunshine each year and an average temperature of 71 degrees Austin is the perfect vacation spot. The area is rich with American history, and Austin has been growing and finding its own niche since it was established in the 1830s. For more information on Austin and area accommodations, contact Starpoint Resort Group.
http://starpointresortgroup.com/
###
Phone: (866) 654-3247
Email: info(at)StarpointResortGroup(dot)com
Press release distributed by JW Maxx Solutions, a leader in content management solutions and part of a family of companies that includes Enterate Ahora.