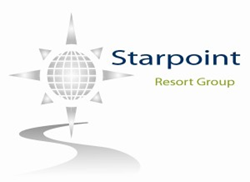 Las Vegas (PRWEB) October 24, 2014
Starpoint Resort Group knows that November is one of the busiest months of the year for Las Vegas. From premium musical acts and star-studded shows to some of the best events to be found anywhere else in the world, Sin City is the place to be this November for action, thrills and entertainment.
1. Las Vegas Bodybuilding, Fitness & Figure Classic - November 1
Watch some of the fittest men and women in the world compete in the areas of Bodybuilding, Fitness, Figure, Bikini and Physique. There are classes for teens, adults and even masters so there will be a wide variety of competitions to view throughout the day. Fitness enthusiasts are sure to enjoy this Classic shares Starpoint Resort Group.
2. Jay Leno at the Mirage, November 1
For one night only, Jay Leno, the former host of The Tonight Show, will be performing at the Mirage. As one of the veterans of stand-up comedy and one of the most successful hosts of The Tonight Show, this is one show that comedy lovers are not going to want to miss.
3. Steve Powers Presents The Craft Festival – November 7-9
Handmade arts and crafts enthusiasts will not want to miss this festival. Dubbed as "the original show at Cashman Center since 1983." Over 200 booths from seven Western States will be exhibiting their wares for sale at this festival that has been hailed as one of the best displays of handmade arts and crafts in the United States. Everything from handmade pottery to blown glass and contemporary work will be available for purchase.
4. Aviation Nation 2014 – November 8-9
Starpoint Resort Group knows that for those who truly appreciate aviation, there is no better event to attend this November than Aviation Nation, held at Nellis Air Force Base. Special guests the U.S. Air Force Thunderbirds will headline this event that celebrates all of the military's achievements in space, cyberspace, land, air and sea. The event also celebrates the history of American aviation and will provide a fun, family setting for an incredible day out.
Attending any or all of these events is sure to make for the perfect Las Vegas vacation. For more information about premium accommodations in Sin City, contact Starpoint Resort Group today. To view this release in Spanish, visit: http://enterateahora.com.mx/grandiosos-eventos-en-las-vegas-este-noviembre-por-starpoint-resort-group/
###
http://starpointresortgroup.com/
Phone: (866) 654-3247
Email: info(at)StarpointResortGroup(dot)com