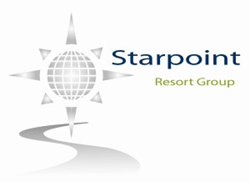 Las Vegas (PRWEB) November 18, 2014
Starpoint Resort Group knows that gun enthusiasts from all around the world will not want to miss the annual Las Vegas Gun Show. The 2014 Las Vegas Gun Show is taking place on November 22nd and 23rd, at the Sport Center of Las Vegas. For over two decades, the Las Vegas Gun Show offers locals and out-of-town guests the chance to get their hands on some of the finest selections of firearms in the region. From modern weaponry to antique firearms, visitors to the gun show will enjoy it all.
Starpoint Resort Group points out that because the Vegas show is so popular, vendors come from all around the country to showcase their collections. Guests to the show can expect to see, and perhaps purchase, firearms such as rifles, handguns, .50 caliber rifles, and many more from recognizable brands like Beretta and Colt. Visitors to the show are free to buy and trade guns, as well as firearm accessories like scopes, laser sights, ammunition, and cleaning supplies. Proper paperwork is required for transactions, so guests are encouraged to research the necessary documents to facilitate such deals.
One of the best things about the gun show is that it is an affordable option for families of all sizes. Starpoint Resort Group is aware that families are always looking for ways to save money on their vacations. The affordable ticket prices ensure that visiting the show is a great way to spend a day in Vegas, without breaking the bank. Ticket prices are just over fifteen dollars for adults, while children twelve and under get in for free.
Starpoint Resort Group reveals that this is a great way to spend the weekend in Las Vegas. Collectors have a unique chance to see some fantastic items and even possibly add to their own collections. Even for those who may not be collectors, this is a great chance to see history in the form of antique weaponry. Those visiting Las Vegas this month are sure to be in for a treat when they visit this much anticipated event. Visit http://starpointresortgroup.com/ for more information on an extraordinary Las Vegas vacation getaway.
###
Phone: (866) 654-3247
Email: info(at)StarpointResortGroup(dot)com