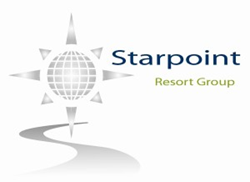 Las Vegas (PRWEB) November 24, 2014
Starpoint Resort Group invites travelers to see a fantastic new exhibit while in Las Vegas this month. Beginning November 14th and running through May 25th, 2015, the Bellagio Gallery of Fine Art is hosting the Fabergé Revealed exhibit. Starpoint Resort Group knows that art enthusiasts from around the world will appreciate the collection of Fabergé artifacts that also happens to be the largest public collection outside of Russia. Featuring over two-hundred rare pieces of art, the Fabergé Revealed exhibit is one that art lovers will not want to miss the chance of seeing.
Starpoint Resort Group reveals that the name Fabergé refers to the 19th Century House of Fabergé jewelry firm which was founded in 1842 in St. Petersburg, Russia. The firm was well-known for making jewel-encrusted accessories for the Russian Tsars, and their reputation for excellence has lasted through to modern times. Not only are the 238 artifacts featured within the exhibit impressive to look at, but they showcase a unique piece of Russian history that cannot be found anywhere else in the world.
Having created tens of thousands of artifacts, the House of Fabergé collection at the exhibit showcases some of the finest art, jewels, and silver articles that have been collected over the last century. Starpoint Resort Group directs travelers to the exhibit to experience the rare chance to see such impressive artifacts together at once. It is a dazzling display that will leave visitors in awe.
While visiting the Bellagio, Starpoint Resort Group knows that guests will find plenty more to entertain them throughout the day. The resort features attractions like the Gallery of Fine Art, as well as a 65,000 square foot spa and salon, the world-famous Cirque du Soleil show O, and a number of restaurants and nightlife options.
Whether travelers are visiting Las Vegas to spend time gambling, catching shows, or sight-seeing, Starpoint Resort Group encourages them to take a few moments to experience the world-class collection of Fabergé art exhibited at the Bellagio Gallery of Fine Art. It is sure to be an unforgettable experience. Visit http://starpointresortgroup.com/ for more information on visiting Las Vegas this month. To view this release in Spanish, visit: http://enterateahora.com.mx/conoce-la-nueva-exhibicion-de-arte-en-la-galeria-del-bellagio/
Phone: (866) 654-3247
Email: info(at)StarpointResortGroup(dot)com