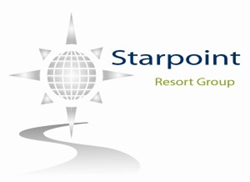 Las Vegas (PRWEB) November 25, 2014
From November 28th through November 30th, the Las Vegas Convention Center will be home to the 2014 Motor Trend International Auto Show. Starpoint Resort Group is eager for auto enthusiasts to come out to the show, and experience the wide selection of vehicles that companies from around the world will showcase for guests.
Starpoint Resort Group points out that the Motor Trend International Auto Show has plenty to offer visitors. The Million-Dollar Exotic Vehicle Display is where the high-end luxury cars are shown off. This collection features unique vehicles like the all-new Lamborghini Huracan, which is on loan from a local dealership. Also on display at the auto show will be plenty of customized vehicles, many from Team Hybrid and Knights Car Club. In total, the show will see more than 300 of the newest trucks, SUVs, and sports cars that are currently on the market and offer visitors and exciting chance to see some amazing automotives.
The show is a great way to spend a day in Vegas, and it is a perfect event for guests of all ages. It has something to offer everyone from the major car enthusiasts to guests who simply appreciate the fine craftsmanship that these vehicles are made with. Starpoint Resort Group knows that all travelers will find something to appreciate at the show with all the vehicles that will be shown there. Show attendees can experience not only the latest cars, but explore the latest technology being used within the next decade of automotive production. Many will even have the chance to take some of these high-end cars out for a drive when they attend this event.
Admission is required for entry to the show, but Starpoint Resort Group points out that it is an affordable $10 for adults, $8 for seniors and members of the armed forces. Children twelve and under get in for free, making it an inexpensive treat for the whole family. Tickets can be purchased in advance online, or at the show in-person. Every ticket also comes with a free one-year subscription to Motor Trend magazine. The 2014 Las Vegas International Auto Show is the perfect event to center a vacation to Las Vegas around.
Visit http://starpointresortgroup.com/ for more information on planning a great vacation getaway in Las Vegas with Starpoint Resort Group.
Phone: (866) 654-3247
Email: info(at)StarpointResortGroup(dot)com