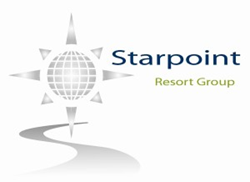 Las Vegas (PRWEB) December 17, 2014
Starpoint Resort Group believes that the Christmas season is a fantastic time for taking amazing vacations. Families who vacation together create lasting bonds and cherished shared memories and when they do this during the holiday season they have a true opportunity to grow closer together. When considering the perfect holiday destination, families should keep Las Vegas in mind, as it is one of the most sought after destinations in the world, and has plenty to offer every member of the family no matter the age or interest. With the holiday season in full swing, Starpoint Resort Group offers recommendations on some of the best holiday attractions and activities for families who will visit Las Vegas this year.
1. The Ice Rink: Visit The Cosmopolitan this year for a timeless holiday favorite. This year, the hotel's Boulevard Pool will be converted into a stunning ice rink. Visitors will be able to enjoy cocktails and s'mores while they are spending time at the rink and get the feel of a snowy winter even while in the middle of the desert. Starpoint Resort Group highly recommends this fun event which is great for the whole family.
2. Magic Forest: When families visit Las Vegas, they are also encouraged to visit the Magical Forest at Opportunity Village. This forest attraction features hundreds of trees decked out to perfection for the holidays in shimmering lights. There will also be a number of special attractions for families to enjoy including a Carousel, a train ride, and a chance to visit Santa. This attraction will be open weekends until the 4th of January.
3. Scuba Santa: Families who want to see some amazing sea creatures can do so with an extra splash of holiday fun when they visit Las Vegas. Starpoint Resort Group encourages Las Vegas visitors to visit the Silverton Aquarium, a free attraction in Las Vegas. When they visit to see the sharks, fish, and other amazing creatures, they will also see Santa scuba diving with his helpers. This will be a great chance for kids to learn about these fantastic creatures while also interacting with Santa.
Families who are visiting Las Vegas this year are sure to find all that they are looking for to have the perfect holiday vacation. These events and attractions recommended by Starpoint Resort Group are just a few of the many amazing entertainment options for Las Vegas visitors this holiday. Visit http://starpointresortgroup.com/ for more information.
###
Phone: (866) 654-3247
Email: info(at)StarpointResortGroup(dot)com