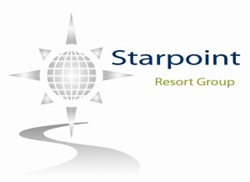 Las Vegas (PRWEB) December 22, 2014
Starpoint Resort Group, as a leading provider of outstanding vacation experiences, promotes social responsibility throughout its own organization and to the local community. In the midst of the holiday season, charitable giving is more important than ever, with many in need. As Starpoint Resort Group celebrates another successful year, the staff has been showing its appreciation and love for its Las Vegas community by giving back as the year draws to a close.
One of the many organizations that Starpoint Resort Group has been working with this year is Toys for Tots. Started by the U.S. Marine Corps, Toys for Tots has been an outstanding organization that is especially appreciated during the holiday season. Toys for Tots partners with groups, organizations, and companies all over the nation to hold events and collect toys for less fortunate children who may otherwise not have been receiving any gifts come Christmas day. The organization collects these gifts starting in October and conducts its collecting until December in communities all over the United States. Those gifts are then given to local children to make their Christmas dreams come true.
To spread the cheer of the season, Starpoint Resort Group has made a donation to support Toys for Tots and to benefit local children. The group and its staff are glad to be able to support this amazing organization this year, and hope that as Christmas day dawns, the donations that they have made will allow a number of children to have a memorable holiday. Starpoint Resort Group also offers its thanks to Toys for Tots and all those within the organization who have dedicated themselves to creating wonderful holiday experiences for children in need.
Starpoint Resort Group is happy to support amazing charities such as Toys for Tots and The Shade Tree to help the people of Las Vegas. The group encourages its member also to get into the spirit of the season and help these organizations and others like them so to help Christmas dreams come true. For more information on the services of Starpoint Resort Group visit http://starpointresortgroup.com/.
Phone: (866) 654-3247
Email: info(at)StarpointResortGroup(dot)com