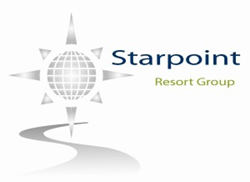 Las Vegas (PRWEB) September 25, 2015
There's always something for everyone going on in Las Vegas and soon visitors will be able to catch several breathtaking showcases of sportsmanship and skill. Here is Starpoint Resort Group's list of the top three events to witness in October.
1. Red Bull Air Race – Red Bull presents the world's fastest motorsport series on October 17th and 18th which brings this magnificent event to the Las Vegas Motor Speedway. Wings replace wheels and cockpits replace roll cages which completely transforms the atmosphere of the Speedway. The 1.5 mile oval circuit tests some of the best pilots in the world as they compete against each other. The Las Vegas and Texas races were the first ones to be held over race tracks, differing from the past events held over water or undeveloped land. Starpoint Resort Group knows the cooler October climate makes the event comfortable for participants and spectators alike. This one of a kind sporting event is a must for all motorsports fans.
2. PBR World Finals – The top 25 bull riders in the world along with the top bulls descend on Las Vegas for five days of the world championships October 21st through 25th. In this, the 22nd consecutive year, the most exciting bull riding event in the history of Western sports brings the pursuit of prizes totaling $2.2 million. Over the course of the finals, held at the Thomas & Mack Center, one man will win $250,000 as the PBR World Finals event winner, one bull will earn $50,000 as the World Champion Bull, and the ultimate prize of $1 million bonus as the overall 2015 World Champion. With that much money at stake, this will be an exhilarating bull riding event.
3. Ironman – The Ironman World Championships returns to Las Vegas this year. On October 3rd, children of all ages can participate in IronKids ¼ mile and 1mile race. Nearby Henderson, Nevada hosts a 70.3 Ironman Triathlon on October 4th. Ironman is the triathlon standard and has been topping goal charts for athletes around the world since the first 15 competitors took to the beach in Hawaii in 1978. In 1980, ABC brought Ironman to the world's attention and today, Ironman races are held throughout the world. The complete Ironman consists of a 2.4 mile swim, a 112 mile bicycle ride, and a 26.2 mile run.
Starpoint Resort Group is prepared to find the perfect sporting event for all spectators. For more information on these great events and assistance with other travel planning needs, contact Starpoint Resort Group today.
http://starpointresortgroup.com/
###
Phone: (866) 654-3247
Email: info(at)StarpointResortGroup(dot)com
Press release distributed by JW Maxx Solutions, a leader in content management solutions and part of a family of companies that includes Enterate Ahora.