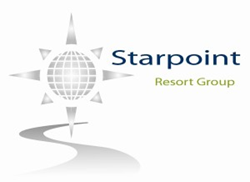 Las Vegas (PRWEB) March 17, 2015
Each year, Las Vegas draws in travelers from all over the world who are looking to find out what the city has to offer them. These travelers are not often disappointed because, as Starpoint Resort Group knows, Las Vegas is truly one of the best cities in the world for top-notch entertainment. Another great thing about Las Vegas is that it hosts a number of amazing seasonal, annual, and holiday events that can offer locals and travelers alike unique opportunities for limited time experiences. When travelers visit this April, Starpoint Resort Group wants them to take the opportunity to enjoy one of the best events that will be held in the area, the Clark County Fair and Rodeo.
Las Vegas visitors can get out of the city for this nearby event when they visit Las Vegas from April 8th to the 12th. A classic fair event, the Clark County Fair and Rodeo has a lot to offer those who attend. There will be typical fair attractions such as shows, competitions, booths, and games. Shows include science demonstrations, circus performers, animal races, magic shows, and canine demos from the police force. There will also be main stage attractions including musical events staring TV and Radio personalities, and carnival rides.
Attendees of all ages are sure to find something at this lively event that will thrill them. Starpoint Resort Group highly recommends this event to those who will be traveling with their families, as the attractions at the event will all be wonderful for them to experience together. The fair will be held from 4 to 11pm on Wednesday the 8th, 10 am to 11pm on Thursday the 9th, from 10 am to midnight on the 10th and 11th, and on the 12th, the last day of festivities, the festival will be open from 10am to 9pm.
Starpoint Resort Group hopes that spring Las Vegas visitors will include this festival in their upcoming travel plans, especially when traveling with kids. Those who are interested can buy tickets in advance for just $8, or can buy them on the day of the event. At the door, adults will cost $10 and senior and kids between 5 and 12 will be $8. Children under 5 are free making this event not only fun but affordable as well. Visit http://starpointresortgroup.com/ for more information on planning future trips to Las Vegas.
###
Phone: (866) 654-3247
Email: info(at)StarpointResortGroup(dot)com