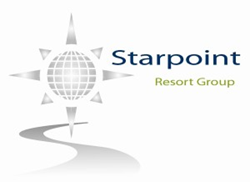 Las Vegas (PRWEB) March 26, 2015
When going to Las Vegas, travelers should always make sure that they take every opportunity that they can to appreciate the amazing entertainment that the city has to offer those who live there and visit. The Strip is full of luxury hotels, lavish casinos, breathtaking thrill rides, spectacular productions of dance, music and acrobatics, and a number of stellar events that give locals and visitors special chances to enjoy something extra on their vacation. When travelers head to Las Vegas in April, Starpoint Resort Group shares that there will be a number of these special events to enjoy from craft shows to parades and festivals. One of the exciting events that travelers of all ages will enjoy this spring in Las Vegas is Marvel Universe Live.
Pop culture fans, especially those who love the ever-popular Marvel movie franchise, will be thrilled to see this event while it is in Las Vegas. This is a live show that features some of the best loved Marvel heroes and villains, and those in attendance will love seeing characters like Iron Man and Spider-Man go into battle live on stage. The show is a spectacular showcase that every viewer will truly enjoy as it employs a number of special effects and stunts to make the heroes come alive. The martial arts, pyrotechnics, and aerial stunts are all featured in this show, allowing every attendee to be awed by the heart pounding action during this limited time event.
This show will be stopping in Las Vegas during its tour and will have performances from the 23rd to the 26th of April at the Thomas and Mack Center. Performances on Thursday and Friday will start at 7pm, there will be three shows on Saturday at 11am, 3pm, and 7pm respectively, and two shows at 1 and 5 pm on Sunday. This is an event that is great for all ages, especially young super hero fans that want to see their favorite characters up close. Tickets start at $40 and go up to $125 a person.
Starpoint Resort Group believes that when travelers take advantage of amazing events like the Marvel Universe Live show, or any of the other amazing shows that can be found in Las Vegas, they will have an exceptional trip. Events like this are especially great for those who want to engage with their families and enjoy a thrilling show together. For more information on planning an upcoming vacation to Las Vegas and seeing unforgettable Las Vegas shows, visit http://starpointresortgroup.com/.
###
Phone: (866) 654-3247
Email: info(at)StarpointResortGroup(dot)com