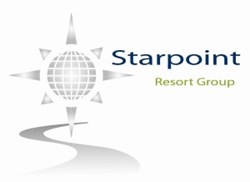 Los Angeles, California (PRWEB) September 04, 2013
Starpoint Resort Group knows that a vacation is often the week or two that a family looks forward to the most all year long. With that in mind, Starpoint Resort Group strives to make sure that every traveler has an enjoyable vacation. To assist travelers in enjoying their trips, Starpoint provides some interesting advice on ways to fully enjoy a vacation.
Starpoint Resort Group understands that many travelers are hooked on coffee or other caffeinated beverages. Some travelers are just not the same in the morning without their daily coffee. When traveling across time zones, they suggest that travelers take their caffeine addiction into account, lest they drink their morning cup of coffee later than their bodies are used to, which could severely impact their sleep and energy levels the next day.
Traveling through different regions sometimes involves a change in the way things are measured; not only in the distance and temperature, but in electronic voltages as well. Some devices made in one country may not charge properly using power outlets in a different country, or they may absorb too much of a charge and be at risk of overheating. Starpoint Resort Group advises that travelers prepare for potential electronic differences by researching before a trip and acquiring an adapter, if necessary, as soon as possible. This is a major issue for travelers in Europe. Oftentimes, people need to purchase a new smart phone charger on vacation to stay in touch with relatives back home.
Starpoint Resort Group also points out that travelers should be aware of the weather at their planned destination, especially when flying. It might be freezing when a traveler arrives at their local airport, but that does not mean it will be freezing at their destination. For this reason, it may be a good idea to only wear a lighter jacket instead of something that could be overkill by the end of the day.
If a person is traveling alone, it is always a good idea to let someone know when they have arrived at their destination and how to best get ahold of them for any reason. When dealing with cash or ATMs, it is best to do so in well-lit, populated areas, preferably during the day.
Starpoint Resort Group hopes that travelers enjoy their vacations and benefit from these bits of travel wisdom.
********
Starpoint Resort Group Contact
Email: info(at)StarpointResortGroup(dot)com
Website: http://www.StarpointResortGroup.com/