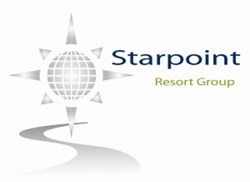 Lake Tahoe, Nevada (PRWEB) January 30, 2014
The Tahoe Summit Village is a Starpoint Resort Group resort perched atop the crest of the majestic Sierra Nevada Mountains above beautiful Lake Tahoe. Fortunate vacationers who choose to stay here are greeted daily by incomparable vistas of deep, blue alpine lakes and snow-capped mountains. Vacationers at Tahoe Summit Village find alpine charm in wonderful Lake Tahoe, Nevada.
Starpoint Resort Group offers spacious two- and three-bedroom condos that are only steps away from the ski slopes or a few minutes from the sparkling, turquoise waters of Lake Tahoe. This region is known as an international playground and a haven for serious outdoor lovers. Those who seek to balance their outdoor activities can check out the nearby casino and exciting, world-class entertainment throughout the Lake Tahoe area.
Lake Tahoe's western alpine charisma spans the four seasons and offers attractions for all age groups and lifestyles. From summer aquatic activities to winter snow sports, guests will find Lake Tahoe a fun and pleasant vacation. Luxury vacation provider Starpoint Resort Group prides itself on offering unparalleled customer service and accommodations, and the incredible Tahoe Summit Village is no exception.
Tahoe Summit Village is the perfect resort choice for accommodating those who desire a lively experience or a relaxing retreat. All units here have cable television, cozy fireplaces, hot tubs, laundry facilities and hair dryers. The fully equipped kitchens offer everything needed for meal preparation. Travelers need not be concerned about finding a restaurant if they want a late night snack because each room has ample refrigerator and freezer space. Starpoint Resort Group shares that preparing meals is a great way to save money and accommodates guests who have dietary restrictions.
Starpoint Resort Group shares that vacationers staying at Tahoe Summit Village were impressed with the front desk staff and the amazing customer service. Depending on the size of the traveling group, visitors can choose from two-bedroom units that accommodate up to six or three-bedrooms that accommodate up to eight. After a long day on the ski slopes, guests can return to their luxury accommodations to revel in the Jacuzzi spa.
Luxury vacation provider Starpoint Resort Group is dedicated to providing unsurpassed condominiums equipped to satisfy a variety of needs and lifestyles. From business executives to couples and families, Tahoe Summit Village is the best vacation choice offering the perfect winter wonderland retreat for all ages.
Starpoint Resort Group is the developer of GeoHoliday Vacation Club.
Email: info(at)StarpointResortGroup(dot)com or visit http://www.geoholidayclub.com.
*******
Press release distributed by JW Maxx Solutions, a leader in online reputation management and a part of a family of companies that includes Prensa Ahora and Enterate Ahora.