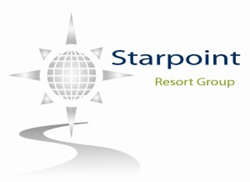 Las Vegas, Nevada (PRWEB) March 19, 2014
The travel industry has seen its ups and downs over the last decade. As consumers become more travel savvy and technology enables quick planning and deal shopping, the number of unhappy travelers grows smaller every year.
The fact that 2013 has witnessed less dissatisfied customers means that, hotels, resort and vacation clubs are working harder than ever to make vacations and travel more enjoyable. Starpoint Resort Group knows that the extra effort the company has made in training staff and providing excellent customer service is paying off.
With consumers taking travel into their own hands more often, the industry has had to make some adjustments to its policies regarding online bookings and price-comparison shopping. In recent years the biggest customer complaints would be around not getting the room that they expected, having over-booked flights or needing to make last-minute changes and not being able to.
Starpoint Resort Group is excited that companies across the industry are seeing a decrease in complaints. These companies have seen a steady decrease in recent years and are confident the trend will continue in the years to come. Starpoint Resort Group has been leading the pack in stepping up to meet their traveler's needs and handle complaints quickly and efficiently. They also use each incident as a training opportunity that helps towards avoiding further complaints.
Starpoint Resort Group notes that many of these complaints have been resolved through offering better and more effective customer service. Though extensive scenario training and the analysis of past complaints, current customer service representatives are more prepared and more knowledgeable than ever before. This new found knowledge has allowed these staff members to be better prepared and better equipped to deal with complaints and concerns than ever before. This has led to an increase in satisfaction across the industry as a whole.
Overall, the industry is reporting fewer complaints in 2013 compared to 2012. Starpoint Resort Group is certain as the travel industry continues to improve services and customer care it will see less and less complaints. For more information and to make vacations they best that they can be, check out http://starpointresortgroup.com/.
*******
Press release distributed by Reputation Maxx, a leader in online reputation management and part of a family of companies that includes Prensa Ahora and Enterate Ahora.