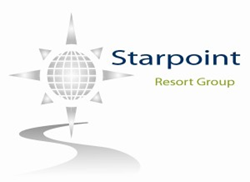 Las Vegas, NV (PRWEB) April 18, 2014
Starpoint Resort Group knows that traveling can be a hectic experience, and it is offering tips involving planning ahead and being prepared for changes to travel plans to help make the experience more enjoyable and stress-free.
When flying, it's always a good idea to be up to speed on the Transportation Security Administration rules and regulations. Visit its website, http://www.tsa.gov, for guidelines on carry-ons, acceptable forms of ID and liquid limits and rules. Most airlines will list important information on their web sites as well as allowing passengers to do online check-in. Taking care of check-in and confirming flights are on time ahead of time can save a lot of airline hassle.
Starpoint Resort Group suggests researching the destination and making a list of attractions that sound interesting. Mapping out a general wish list will make deciding where to visit easier and will likely save time. Avoid being disappointed by closures or repairs that may interfere with your vacation plans – most places will list upcoming closures on their web sites.
Bringing snacks and water is always a good idea when traveling. Whether flying, driving or taking other transportation, having healthy snacks packed means fewer stops and possibly saving money by not paying inflated prices at gift shops and convenience stores. Having munchies can also go a long way in the fight against low blood sugar irritation, and can often make trips immediately more enjoyable.
Packing extra clothing is another tip that Starpoint Resort Group says is a good idea. Planning and being prepared for a change in weather, unexpected spills and other wardrobe malfunctions will help avoid unnecessary cost and stress. Many sporting goods stores and other department stores sell compact convertible clothing that doesn't take up much room and can often have removable parts such as pant legs and sleeves.
Many of Starpoint Resort Group's locations offer guests the ability to stay in a fully furnished condo, allowing for the option of homemade meals, in-house entertainment and a home-away-from-home feel. Money saved on eating out can be used for offsite adventures.
Regardless of how long a trip is, how vacationers are getting there or where they are staying, Starpoint Resort Group wants them to have an enjoyable travel experience. For more information on Starpoint Resort Group and its world-class properties, visit http://www.starpointresortgroup.com.
info(at)StarpointResortGroup(dot)com
Press release distributed by Reputation Maxx, a leader in online reputation management and part of a family of companies that includes Prensa Ahora and Enterate Ahora.