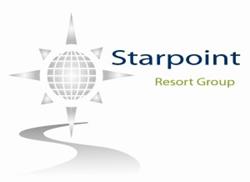 Las Vegas, Nevada (PRWEB) June 19, 2014
Take the opportunity to experience luxury amenities, along with the best in customer service and satisfaction. This year, Starpoint Resort Group invites travelers to explore one destination that is an appealing area to travelers all of ages. This summer, plan a scenic vacation to St. George, Utah for an adventurous twist.
Starpoint Resort Group knows St. George is great to visit no matter what time of year, since the steady weather usually leans towards the warm side. With the average temperature year-round reaching around 70 degrees, St. George's mild and largely snow-free winters make this area very popular for visitors from all around the world.
This area is also full of possibilities for any adventurous traveler, since it offers close access to many national parks, offering guests the perfect opportunity to interact with nature. St. George is home to some of the most beautiful red-rock mountains around, and there are a wide variety of hiking and biking trails for those who love the outdoors. Zion National Park is located less than an hour away, and it is important to note this town is also famous for some of the most beautiful golf courses around. Set against red canyon walls and black lava rock, these challenging courses offer a fun time for any golf fan.
For all those foodies out there, Starpoint Resort Group knows a stop to one of the most delicious eateries around will never disappoint. Benja's Thai Garden is a locally owned and operated restaurant that offers some of the best delicacies right from Thailand. Whether looking to try homemade Thai curry, infused with coconut milk for a sweet twist, or the all-you-can-eat Sushi with custom rolls, there are many delicious dishes found here that are unlike any other. Benja's is most known for its famous dessert, Mango Sticky Rice. Served on a bed of white rice with creamy coconut sauce and mangoes, it is truly heavenly.
Starpoint Resort Group knows a vacation in St. George will offer a truly exciting experience for any traveler, no matter what their age or lifestyle. For more information about Starpoint Resort Group and to book a vacation of a lifetime, visit http://starpointresortgroup.com/
******
Phone: (866) 654-3247
Email: info(at)StarpointResortGroup(dot)com