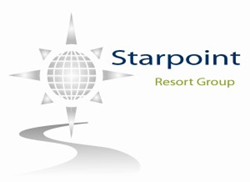 Las Vegas, NV (PRWEB) June 23, 2014
Starpoint Resort Group, a leading provider of luxury vacation accommodations, knows that for many planning a trip in the United States, there are some obvious destinations or famous landmarks that come to mind. But for those who have already visited or are interested in trying something new, here are some of the more unexpected places to find an amazing urban vacation experience this summer.
1. Nashville, Tennessee: This capital city offers something for even the pickiest of travelers. This area is home to gorgeous greenery, since there is over ten thousand acres of land and 99 public parks, delicious food, urban culture and of course, live music. In fact, Nashville was named the best city for live music by the Atlantic Cities magazine. This destination is home to the famous Grand Old Opry and the Country Music Hall of Fame, but there is more than just country. There are a large variety of music clubs and a surprisingly popular Jazz scene that make this city a very unique and trendy area. Stop by Music Row and shop for souvenirs at the record stores and hit up a club to experience the Nashville nightlife.
2. Portland, Oregon: Starpoint Resort Group starts off by sharing an interesting fact: this city has been named the best in the U.S. for happy hours, offering more discounts per square mile than the great New York City itself. This city is home to an awesome bar scene, offering many different types of beer. Another award to add to its many others, Portland was also named best beer city in the country, since it's home to many craft breweries as well.
3. Kansas City, Missouri: Many might think of this area as an unexpected choice, but any food lover will enjoy a stop at some of the best barbeque joints in the nation. Spending time in the Crossroads Arts District gives travelers the chance to check out not only interesting art in all the galleries, but it also provides shopping in eclectic boutiques and charming cafes and restaurants.
Starpoint Resort Group hopes their members' next vacation is filled with excitement and adventure, and knows these cities offer new opportunities to experience just that.
******
http://www.starpointresortgroup.com
Phone: (866) 654-3247
Email: info(at)StarpointResortGroup(dot)com