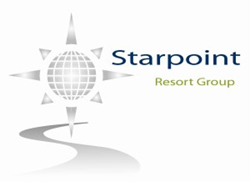 Las Vegas, Nevada (PRWEB) June 27, 2014
Starpoint Resort Group knows that when it comes to a perfect vacation, every traveler has a lot of requirements about what exactly makes up their dream trip. Each vacation should be something that helps travelers relax yet also create new memories while experiencing fun activities. There are many great places to do just that all around America, and here are some of our best picks for 2014.
1. Seattle, Washington: This Pacific Northwest destination is a must-see. For all the avid readers out there, this is the book lovers' happy place: This area has more bookstores per capita than any other city. Seattle is also known as one of the best coffee cities in the country (especially since it is the original home for one of the biggest chains around, Starbucks) and offers travelers too many delicious coffee joints to count. Starpoint Resort Group recommends grabbing a new novel and trekking around to find the best espresso in town, the perfect method of relaxing while away.
2. Omaha, Nebraska: This city boasts many attractions and is a place Starpoint Resort Group knows is perfect for all the adventurous travelers out there. For those who are seeking something a little strange to try, there are the underground caves at Henry Doorly Zoo that are open for all those interested to explore. There are also a lot of opportunities for a fun night out on the town, since there are a great deal of different types of bars. So have a drink and relax, and see just who can be met while out on the town.
3. New Orleans, Louisiana: New Orleans is home to some of the most beautiful architecture around, some of it dating back as far the 1700s. The best place to truly get a feel for this is the French Quarter. This city is a guaranteed good time, offering a wide variety of Cajun and creole delicacies, along with some of the most delicious seafood around. Of course, travelers can't pass up a walk down Bourbon Street, home to the famous Mardi Gras celebration that takes place each year in February.
Starpoint Resort Group hopes that members' next vacation is filled with fun and creates the best memories of the summer of 2014.
******
http://starpointresortgroup.com/
Phone: (866) 654-3247
Email: info(at)StarpointResortGroup(dot)com