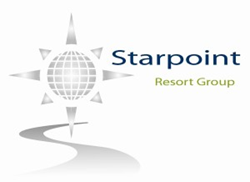 Las Vegas, Nevada (PRWEB) July 24, 2014
Starpoint Resort Group knows that Las Vegas is one of the premier destinations to travel to this summer. While staying in Vegas, guests are able to take advantage of the many amenities and attractions that are available. For those who want to see a jaw-dropping performance that makes Las Vegas so truly famous, there are many different options. A plethora of shows that have made their home on The Strip, but there are others that are only in the city for a short amount of time. To fully enjoy a trip to Sin City this summer, make sure to hit these top shows, exhibits, and events.
1. Rock 'N' Roll Fantasy Camp: This summer camp is occurring from July 31-August 1 at the Mandalay Bay Resort & Casino. Located at the famous House of Blues venue, people can sign up for a four-day camp that features their favorite rock stars. Members from Aerosmith, RATT, Dokken, and Jane's Addiction will all be making appearances. The camp will end in a two-night performance by these famous musicians.
2. Las Vegas Coin, Currency, Jewelry, Postcard, & Stamp Expo: Starpoint Resort Group shares that this expo will be taking place from August 1-3 at the Circus Circus Hotel & Casino. For those who are collectors of jewelry, currency, postcards, coins, and stamps, this is the perfect exhibit. Guests can walk around and buy and sell from others, as well as have dealers examine the value of their collection.
3. Hip Hop International Championships: The exciting Hip Hop International Championships will be held in Las Vegas from August 3-9 at the Red Rock Casino Resort Spa. This week will be full of the best hop-hop dance crews in the country as they battle it out for the ultimate prize. Once the best crew in the country is determined, they will be battling for the World Championship title among 44 different nations.
Starpoint Resort Group knows that these are all outstanding exhibits and shows that will amaze anyone who sees them. These events are only available for a limited time, so make sure to buy tickets and head to Las Vegas right away. For more information on Starpoint Resort Group, please visit http://starpointresortgroup.com.
###
Phone: (866) 654-3247
Email: info(at)StarpointResortGroup(dot)com