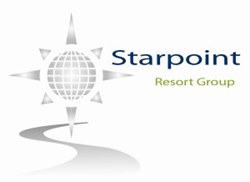 Las Vegas, NV (PRWEB) August 27, 2014
Las Vegas is one of the most popular vacation destinations in North America. Because there is so much offered in the city, Starpoint Resort Group knows that some travelers may feel overwhelmed. To ease these travelers into their vacation experience, here is a handful of travel tips that are designed to help a Las Vegas vacation exceed expectations.
Starpoint Resort Group notes that Las Vegas is a city that never sleeps. Visitors to the city who come from rural areas may be surprised to find nearly everything open twenty-four hours a day. That means that no matter what time it is, visitors can go get food, go gamble, or enjoy a variety of other activities. Travelers who love to map out their vacation's activities hour-to-hour will find Vegas' hours of operation a very convenient perk as they will not need to worry about places closing before they get a chance to visit.
Some travelers enjoy relaxing and taking a break away from the buzzing crowds that flock to the casinos. Starpoint Resort Group suggests that these sorts of travelers make restaurant reservations and request an outdoor seating arrangement. Weather-permitting, an outdoor dining experience allows a couple to spend some time resting and enjoying a good meal, while they can observe the other travelers who are sight-seeing and having a great time. Many Vegas restaurants offer great outdoor seating arrangements, so it is advised to call ahead and reserve a spot in advance.
Starpoint Resort Group is well aware that many travelers heading to Las Vegas will be spending plenty of time outside, walking along the strip from one attraction to the next. An expert tip for these travelers is always to remember to stay hydrated. The city is in the middle of the desert and temperatures outside can rise dramatically during the day. Because of the heat, travelers who do not take care run the risk of becoming dehydrated. By consistently drinking water throughout the day, travelers are steeling themselves against the heat and desert climate.
With these Las Vegas travel tips in mind, Starpoint Resort Group is certain that travelers will enjoy their 2014 Las Vegas vacation. For more information on Starpoint Resort Group, please visit http://www.starpointresortgroup.com. To view this release in Spanish, visit: http://enterateahora.com.mx/starpoint-resort-group-presenta-los-mejores-consejos-para-viajar-las-vegas-en-2014/.
###
Phone: (866) 654-3247
Email: info(at)StarpointResortGroup(dot)com